Ed Sheeran Reveals Friends Star Courteney Cox Let Him Live In Her House In 2013
25 March 2014, 09:33 | Updated: 25 March 2014, 09:43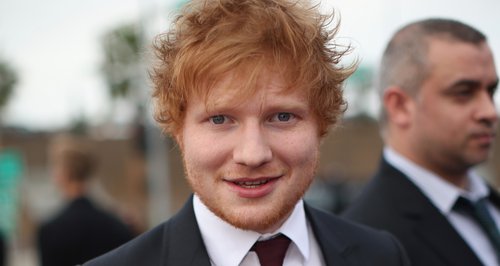 The 'A Team' star opens up about becoming good friends with the US actress.
Ed Sheeran has revealed Courteney Cox let him live in her Malibu beach house rent-free last year while he worked on his new album.
The 'A Team' singer has become fast friends with the Cougar Town star and says he loved getting to spend time at her house in 2013.
"There was no rent but I made the bed and cups of tea and things like that," Ed revealed to The Sun this week. "If you're staying at your friend's house, you should treat it like your own.
"Well actually, that's a lie because I don't make my own bed at home," he explained.
The 'Lego House' star also opened up about setting the former Friends actress up with his friend Johnny McDaid from UK band Snow Patrol.
"I'm not sure about buying a hat yet, who knows? But I will say I've never seen either of them happier," he added. "It's great to see people you love in love."
Ed Sheeran is set to announce a new album later this year and has promised to reveal new music very soon.