Ed Sheeran Talks About Being Bullied At School: "It Can End Up Being Positive"
13 March 2013, 11:40
The 'Lego House' singer reveals that being teased for his ginger hair has made him stronger.
Ed Sheeran has opened up on his experiences with bullies at school and admitted it's made him the person he is today.
The 'You Need Me, I Don't Need You' star told Take 40 that the trauma endured as a youngster can end up being positive.
"I think everyone goes through a bit of bullying at school. Of course you get picked on for certain things, but I think it ends up being a positive," he told the website.
"I was quite a weird kid when I was little, I wore big glasses, had hearing problems, had a stutter and I had ginger hair, but I am now a successful musician and I have nothing to complain about.
"So I have come out the other end and blossomed."
The 'Give Me Love' singer also revealed how his appearance was his "saving grace" as a musician because it enabled people to find him easily.
"Being ginger can seem like a bad thing when you are young but as a musician it has been my saving grace – because if you see a ginger kid on TV and there is only one messy-haired ginger kid who plays guitar, it is very easy to find them on YouTube," he said.
Speaking about how he has overcome the issues, he added: "I am now a successful musician and I have nothing to complain about.
He also opened up about running into some of those same people who had picked on him as a child.
Check out a picture of Ed Sheeran as a youngster below: (Picture: Xposure)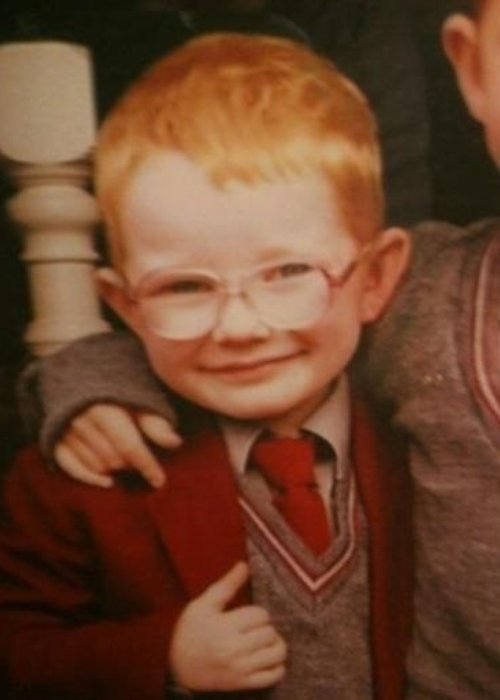 "When I went home and went to the pub and saw the people who used to be d**** at school, it's kind of depressing. They not only haven't done anything but they don't know that there is anything out there.
''They are so stuck in their little world. So I feel sad for them - they are kind of being bullied by life.''
Ed recently took to the stage at the Grammy Awards alongside Sir Elton John and was nominated for Best Song at the event for 'The A Team'.
He will today (13th March) take to the road with Taylor Swift on the country star's 'Red' world tour.