"Beyonce Controls All Women": Ed Sheeran Reckons Queen Bey Is PRETTY Powerful!
14 July 2014, 13:02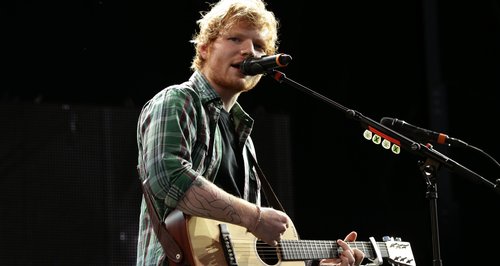 Well, they don't call her 'Queen Bey' for nothing! Ed Sheeran reckons Beyonce actually "owns women around the world" – and we're inclined to agree!
Beyonce may be one of the most powerful women in pop but Ed Sheeran reckons it goes even further than that – and that she actually controls ALL women!
Ed Sheeran is also a pretty powerful person in pop – not everyone can go straight in at number one in 65 countries ya know! – but even he is in awe at the power Beyonce holds over her fanbase.
Ed said in a recent interview, "Beyoncé controls all women, Beyoncé owns women around the world. Beyoncé just has this thing, women want to be her. They want to think like her. They want to do the things that she does."
Erm, well why WOULDN'T you want to be Beyonce if you could?!
And it seems that Queen Bey even affected one of Ed's house parties… He explained, "When that album dropped, you realised how many of your mates are Beyoncé fans, because I had a house party the day that it dropped - and I didn't know it was dropping - obviously all the women did."
"And all of the women locked themselves in a room with big speakers and listened to the album all the way through. There were about 16 of them, and the guys were just there drinking beer and playing pool. We just didn't know what was going on so we went in and they were just there singing 'Drunk in Love'!"
Sounds like a good party, Ed!