Hold Up – Did Ed Sheeran Just Confirm He's Going To Be Doing Band Aid 30?!
10 November 2014, 11:38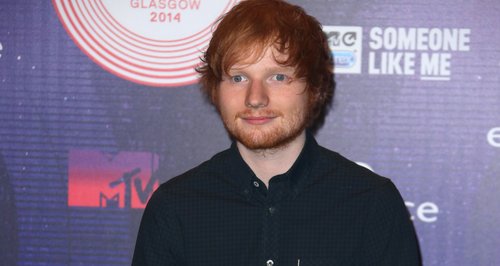 It's the 30th year of Band Aid – but did Ed Sheeran just confirm to Capital that he will be appearing on the record?!
When we caught up with man of the moment Ed Sheeran at the MTV EMAs last weekend in Glasgow, Max managed to get some rather juicy gossip out of our favourite ginger love god.
Max quizzed Ed on the rumours that he would be appearing on the 30th anniversary record for Band Aid this year, and Ed didn't deny the rumours!
He revealed. "It's up to Geldof, isn't it? If he wants it released in the paper it will be released in the paper but I have to keep my mouth shut for now."
Ermmmm, that sounds like a yes! So does that mean Ed is going to do Band Aid 30?
He replied, "Oh I've already said yes, but he's going to have to announce it."
Band Aid was started in 1984 by Bob Geldof and Midge Ure to raise money for charity, and this year's profits are thought to be going towards fighting Ebola in West Africa.
More from the MTV EMAs 2014