Ed Sheeran: 8 Reasons 2014 Was The Year Of 'Sing' Superstar
26 December 2014, 09:20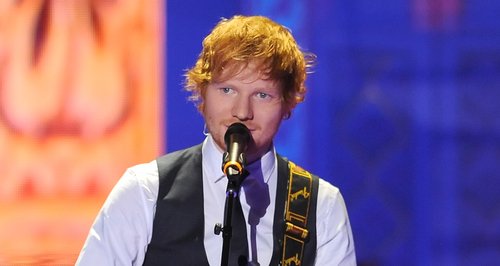 From dominating the download charts to selling out huge stadiums, this year has DEFINITELY been one for our favourite ginger ninja to be proud of!
We can't pinpoint exactly what it was that made Ed such a hot property in 2014, so we've narrowed it down to eight reason that he's dominated our hearts for 12 months.
1. Let's start off with his HUGE success!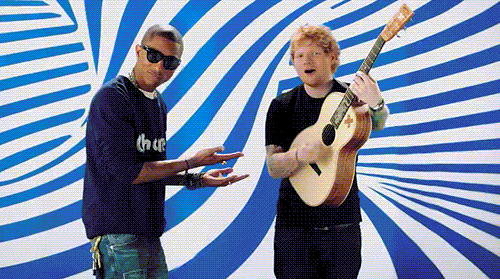 When Ed dropped his second studio album, 'X', back in June, he basically rewrote the record book on sales! The flame-haired wonder boy dominated the iTunes Top 10 for over a week, as he drip-fed us the album track-by-track.
The first song from the album, 'Sing', went straight to the top of the Vodafone Big Top 40, and even featured a cameo from US megastar Pharrell Williams!
To date, 'X' has sold over a million copies in the UK, and became Spotify's most popular album of 2014, with over 430 million streams. Wow!
To celebrate his success, we presented Ed with a special plaque to commemorate his album sales, and 1.1 BILLION radio impacts across Global!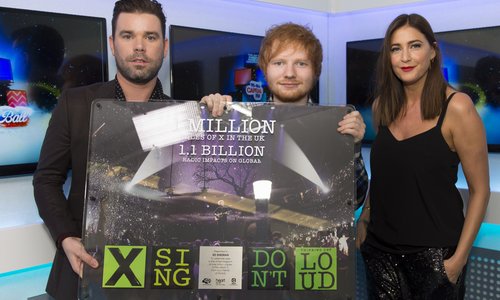 2. He's always on the road!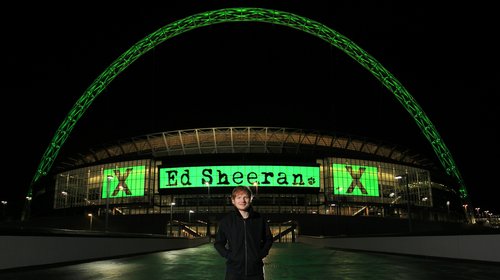 After teasing us back in Spring with secret gigs up and down the UK, Ed's taking his new album on the road and has even sold out several dates at Wembley Stadium!
Millions of Sheerios around the world had a chance to see their hero live in 2014, and he ALWAYS put on an incredible show - he EVEN covered Britney Spears!
3. He even popped up at BOTH of our Balls!
In June 2014, we put on our BIGGEST Ball... EVER! 80,000 screaming hit music fans descended on Wembley Stadium to see some of the world's hottest stars. Then again in December, we proved that we've got the BIGGEST Balls at Christmas!
We couldn't put on such HUGE events without having the biggest stars, so OBVIOUSLY Ed was on the list of faces we had to see!
From classics like 'The A-Team' to beautiful best-seller 'Thinking Out Loud', crowds were left in AWE of Mr Sheeran at both of our events!
4. He even does OTHER artists' music justice!
It's no secret that we LOVE Ed's music, but when he did a live session for us this year and surprised us with a special cover, we were gob-smacked!
Hearing 5 Seconds of Summer's 'She Looks So Perfect' coming out of Ed's mouth was just, well, PERFECT! The boys even agreed themselves!
@Ashton5SOS ah man, it's such a chune, legend

— Ed Sheeran (@edsheeran) June 30, 2014
5. Everyone else agreed with how awesome he is!
It's no surprise that after dropping an album as perfect as 'X', the awards would start rolling in!
After bagging Best Male at the MTV VMAs over the summer, and 'Best BFFs' with Taylor Swift in Capital's Twitter Awards, we're sure that even more will roll in.
Don't be surprised if you see Ed's name when the nominations for the 2015 BRIT Awards are revealed soon!
6. He's the man to know in showbiz!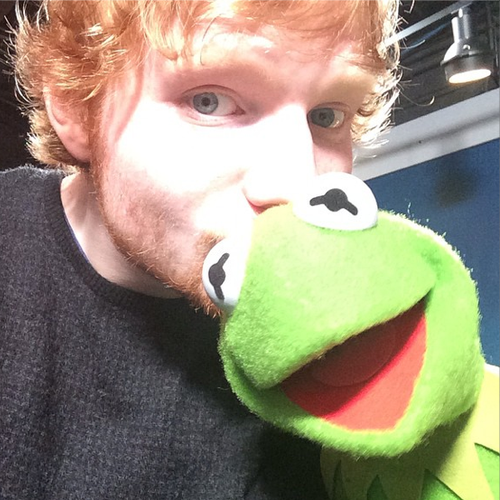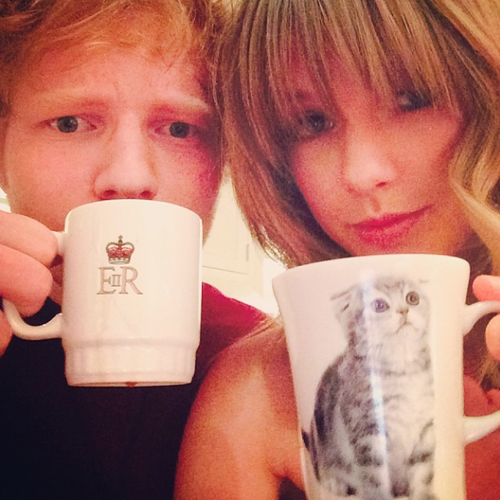 From Kermit the Frog to Taylor Swift and most people in between - EVERYONE wants to be Ed's new BFF!
All you have to do is look at Ed's Instagram profile and it's like a Who's Who of celebrities!
Remember the time he shared the spotlight in a local pub with none other than England footballer Wayne Rooney? So do we! #epic
Oh, and all of these ladies... #LAD!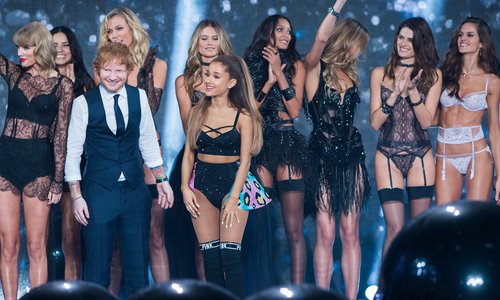 7. He's GENUINELY a nice guy!
When 30 of the world's biggest artists came together in November to record the new Band Aid 30 single, you KNOW what Good Guy Sheeran was there!
Such a sweetie!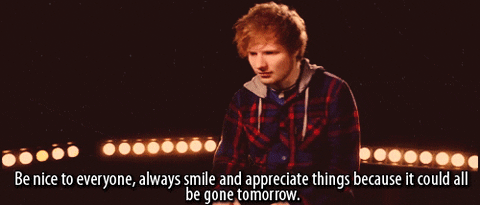 8. He's getting cuter every year!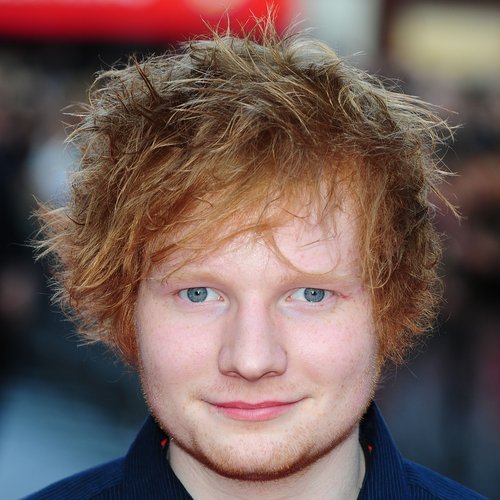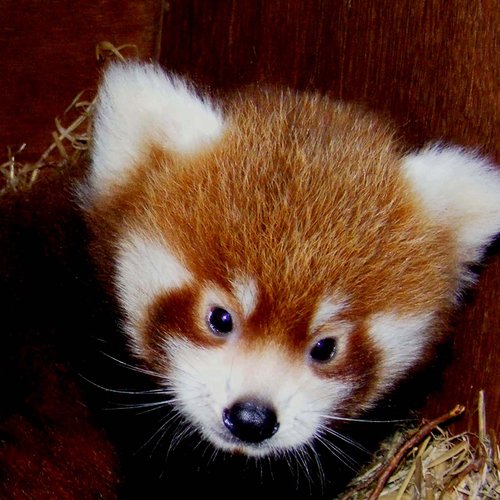 Just look at his cute little face! Tell us you don't want to pinch his cheeks!
Also, he totally looks like a Red Panda, which is one of the most adorable animals EVER!
Oh, and his Halloween costumes are awesome! 2014's ginger Austin Powers was priceless!
You May Also Like...