Dua Lipa Launches Fashion Line With /Nyden: Where Can I Buy It And When Is It On Sale?
24 May 2018, 10:47 | Updated: 24 May 2018, 11:43
Dua Lipa has just announced that the style icon, herself, is going to release her own fashion line.
Dua Lipa is officially the world's most fashionable woman. It's a scientific fact. And when she's not busy topping the odds to record the next theme tune for James Bond, she's launching her own fashion line.
Where? Where does Dua Lipa find the time to do all of this as well as producing banger-after-banger?!
> Calvin Harris Reveals How He Got Dua Lipa On 'One Kiss' In BTS Video
Teaming up with /Nyden, the 'Hotter Than Hell' singer announced that she will be creating several collections, meaning you can look and feel just like her.
What is Dua Lipa making with /Nyden?
Dua Lipa has collaborated with /Nyden to create four collections of clothing. She has stated that she's had "total creative leeway" to create what she wants.
Will Dua Lipa's capsule collection be for male or female?
Actually, Dua Lipa's new range will be for everyone. Dua made a unisex range, as she wanted to make it - in her words - "universal and accessible for everyone".
When can I buy Dua Lipa's collection?
Having recently announced she was going to be collaborating with /Nyden, Dua also said that the first drop in her capsule collection will be coming out in the fall of 2018.
Where can I buy Dua Lipa's /Nyden clothing?
Everyone can get their hands on Dua Lipa's looks across the world, as she is set to sell it online.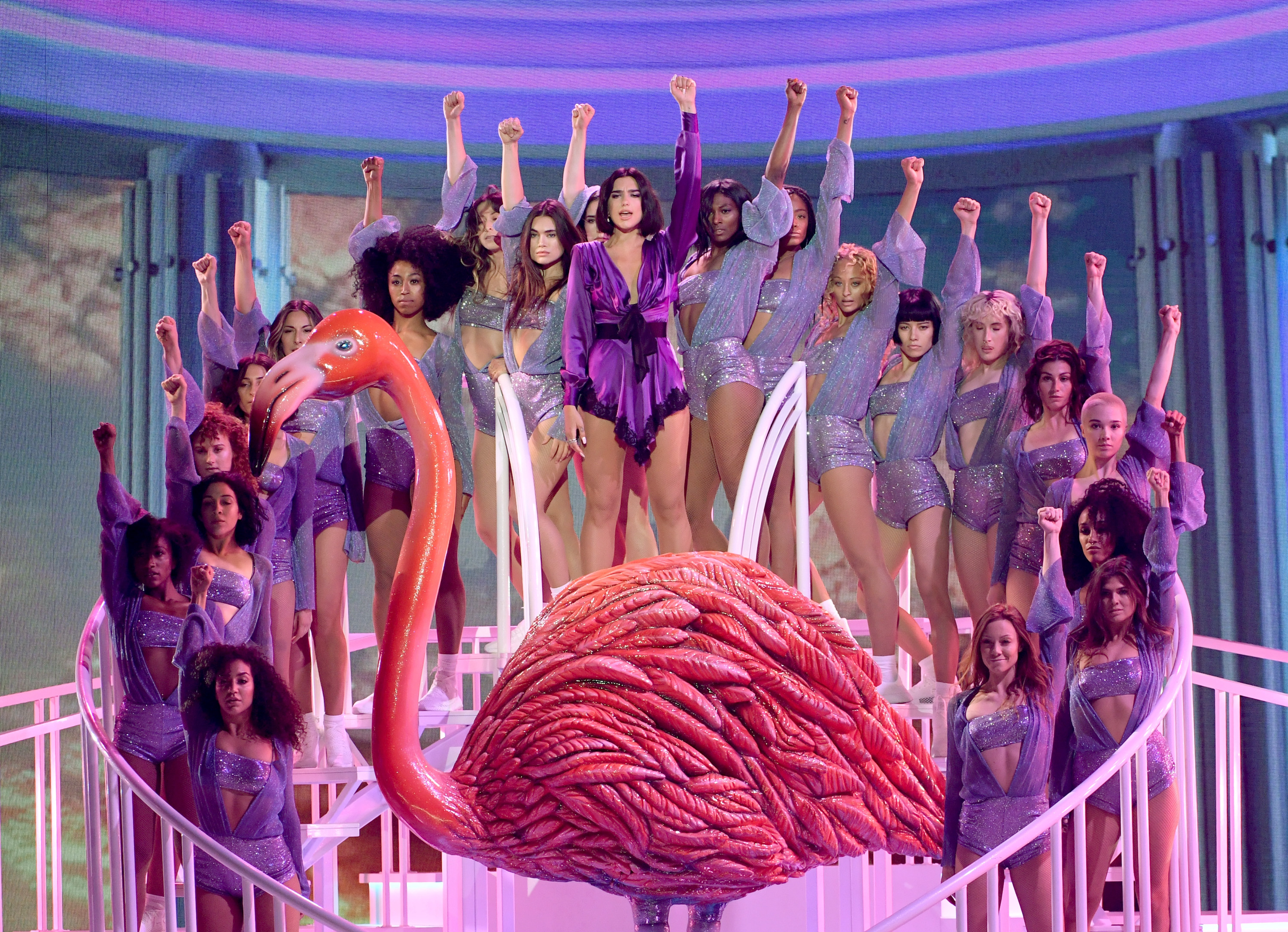 Pic: Getty
What sizes does Dua's collection come in?
Dua Lipa has promised that her range with /Nyden will provide plus sizes, with up to size 16 UK.
> Grab Our App, And We'll Bring You All The Latest From Dua Lipa!