Dua Lipa And BLACKPINK Are Rumoured To Be Collaborating On A Secret Song Together
3 September 2018, 10:41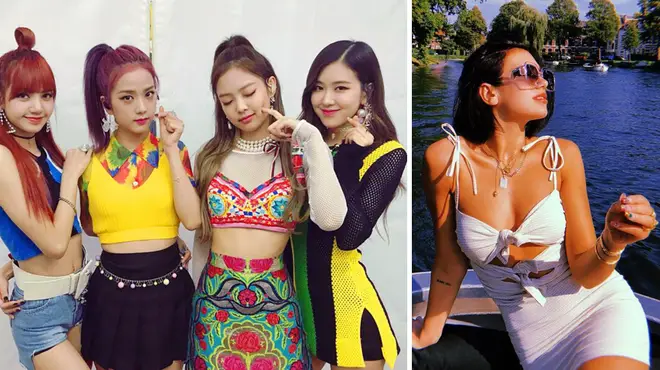 Dua Lipa and K-Pop stars BLACKPINK are looking more and more likely to be collaborating on a brand new track and we're 100% here for it.
Dua Lipa is ready to enter the world of K-Pop with a possible collaboration with South Korean girlband BLACKPINK looking more an more likely to be on the cards.
Several Dua fan accounts have been posting that the two sets of artists will combine forces and release a single called 'Kiss And Make Up'.
> WATCH: Dua Lipa Covered Troye Sivan's 'My My My!' And It's Actually Beautiful
Dua recently announced there would be some collaborations on the album along with black and pink heart emojis....
A few songs you guys already know and want. One you don't know about but i'm excited to share with you 🖤💖 A couple collabs 🤔. I got you bb x 👼🏻👼🏻👼🏻👼🏻👼🏻 https://t.co/KPXdxgC7kZ

— DUA LIPA (@DUALIPA) August 25, 2018
With the initial seed planted, there have been several fan accounts picking up on the possible collaboration added further fuel to the fire.
🚨 DUA LIPA FANS 🚨 POP EMERGENCY! BIG REVEAL HERE
Want To, New Rules (Live), Running, Electricity and a collab with BLACKPINK titled Kiss and Make Up will all be released in September and October.

— ᵁᴸᵀᴿᴬsubversive (@ultrasubversive) September 2, 2018
There's no doubt the link-up would be beneficial to both artists. With Dua furthering her reach in Asia and BLACKPINK here in the UK, it's an absolute no brainer of a decision!
Bring. It. On.