Drake Announces New Album Title 'Views From The 6' - Fans Speculate What It Means
16 July 2014, 11:17 | Updated: 16 July 2014, 11:19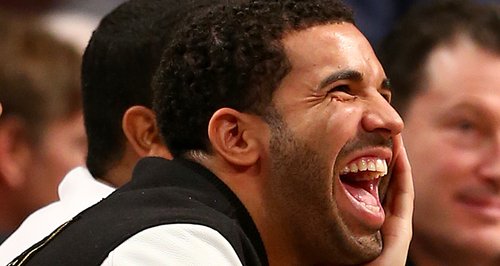 He hasn't even started properly recording for the album, but Drake has revealed the name of his next offering.
Drake's been a busy boy lately, but the rapper found time to announce the name of his forthcoming album – despite not having started recording properly for it yet!
The new record, to be called 'Views From The 6' will be Drake's fourth studio album, and speculation has already started on the internet to work out what the title actually means.
One theory is that 'The 6' refers to his hometown in Toronto, Canada. Around April Fool's day, pictures of fake Toronto billboards – rumoured to have been planted by Drake – started appearing. One featured a huge number 6 and another read "T6r6nt6 – 416 The Six 647", which are the two most famous area codes in Toronto.
The rumours have largely been said to be false since, but Drake isn't the only star to have sung about the mysterious '6' – anyone remember J-Lo's 'On The 6' album from 1999?
And when can we expect to get our hands on it? The release is likely to happen in Spring 2015 – so fans of Drizzy have a bit of a wait!