WATCH As Fans Awkwardly Try To Hug & Kiss Joe Jonas At A Recent DNCE Meet & Greet
13 September 2016, 11:13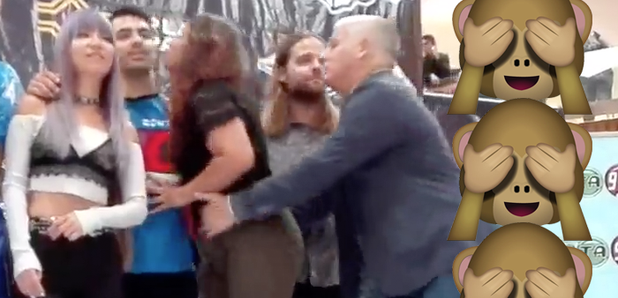 The 'Cake By The Ocean' superstars were on hand to meet fans in Mexico when fans got a little touchy with Joe.
So, we're not going to lie. This is a tricky one to watch. Mainly because we knew that if we had a spare second to give Joe Jonas a smooch, we REALLY wouldn't pass up on the opportunity...however it is a little bit of an invasion of his space right?
Have a little look at what happened when DNCE stopped by a mall in Guadalajara, Mexico to say hey to their fans..
Abrazar a @joejonas de @DNCE era la misión de algunas tapatías y así lo intentaban. pic.twitter.com/pbUFr093c6

— Norma Gutiérrez (@info_normag) September 9, 2016
She really did hold on for as long as she possibly could, but check out what happens when you lunge in with a kiss...
Bueno, parece que a @joejonas de @DNCE no le gustan los besos en #GDL #PlazaPatria. ¿Se quejaban de @jose_madero? pic.twitter.com/CwfaWaKtVF

— Norma Gutiérrez (@info_normag) September 8, 2016
We can all see that the bodyguard goes into military mode, however fans are undecided as to who is really in the wrong here. The heavy handed bodyguard or the fans?! What do you think?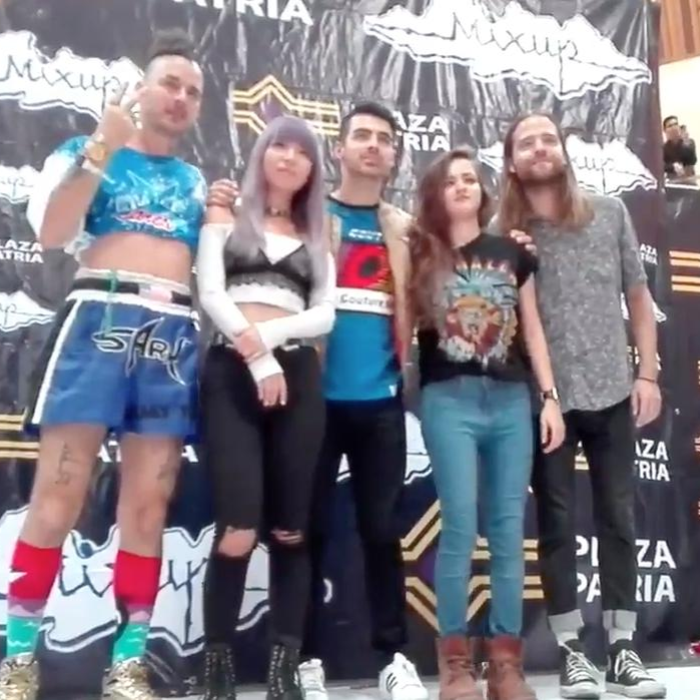 PIC:@info_normag/Twitter
Either way, we're just going to be over here dancing to 'Toothbrush' and eating cake by the ocean.
You may also like...