DJ Fresh Working On New Music With Tinie Tempah
24 June 2014, 15:02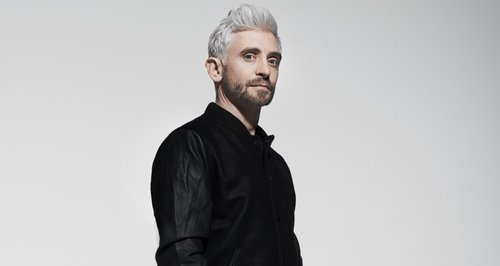 The producer reveals he is will take a break from collaborating after working with the 'Pass Out' star.
DJ Fresh has revealed that he is working on new music with Tinie Tempah.
The producer - real name Daniel Stein - also insisted that he plans to take a break from collaboration with other acts when his project with Tempah is finished.
"I'm taking a break from that at the moment," he told the Vodafone Big Top 40. "I was in the studio with Tinie Tempah recently, but apart from that I've been working on some new stuff with drum and bass I used to be in.
"It feels like I've been getting back to my roots which is great - I remember a time when I got completely bored with drum and bass."
Asked about his unreleased collaborations with Rita Ora and The Saturdays, he explained: "It's all still being worked on - none of that stuff is finished.
"I need to get back on that! I've been working on the new DJ shows, visuals and cool stuff like that."
Fresh recently confirmed that he has reworked his Ellie Goulding collaboration 'Flashlight' for her next single.
Meanwhile, the star releases his new single 'Make U Bounce' on June 29th. Watch the official music video below: