Dizzee Rascal Talks Working With Jessie J, Breaking America And His New Album – Video
6 October 2013, 20:30 | Updated: 7 October 2013, 14:46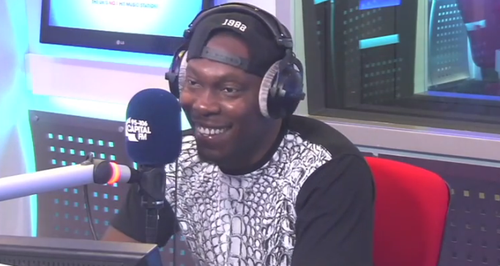 The 'Bonkers' rapper speaks to Capital's Max about his latest record 'The Fifth'.
Dizzee Rascal has been speaking about his new album 'The Fifth' and told Capital's Max that he thinks it's his most "universal" sounding album ever.
The rapper has worked with a host of big names on the record and highlighted Jessie J's track 'We Don't Play Around' as something that was a "no brainer".
"She'd always talked about wanting to work with me," he said. "When it was recorded, it sounded like someone like Jessie J should be on it. When she heard it, then it was a natural thing.
"She nailed it straight away."
Listen to Dizzee Rascal speaking to Capital's Max about his new album below:
Max also asked Dizzee about spending time in the US and his previous success across the pond.
The British star admitted he felt this new record was a "re-entry" to the US but he also wants it to go global.
"With this, it's definitely a re-entry to the States but it's even more than that. It would seem like I'm really trying to break America because I moved there, back and forth, and I made the album there," he added.
"But I'm about the world. I'm trying to break the world. This is my most universal, kind of worldwide sounding album."
Dizzee Rascal's new album 'The Fifth' is out now.