Disclosure On Their US TV Debut This Week: "It Was A Very Nice Experience" - Audio
26 January 2014, 08:00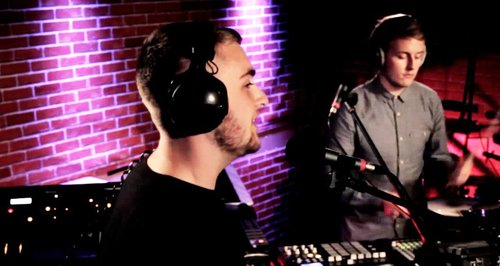 The 'Latch' duo also confirm they will be heading to the Grammy Awards 2013 tonight for the first time.
Disclosure have described making their US TV debut as a "very nice experience" after wowing viewers across the country with a performance earlier this week.
Disclosure on making their US TV debut this week...
The UK duo performed 'Latch' alongside singer Sam Smith on Late Night With Jimmy Fallon this week, and say their visit to the US to perform has been amazing so far.
"Yeah very, very exciting and fun. It was actually a very nice experience," Disclosure's Howard Lawrence revealed to Capital FM. "I was expecting to be sort of, much like English TV where it's all a bit of a stressful situation all day but it was quite a nice surrounding and we just had a really nice time with it."
The Disclosure star also confirmed that the group will be at the Grammy Awards 2014 later today (26th January), where their debut album 'Settle' has been nominated for Best Electronica/Dance Album.