Demi Lovato - 'Neon Lights' (Official Video)
22 November 2013, 10:46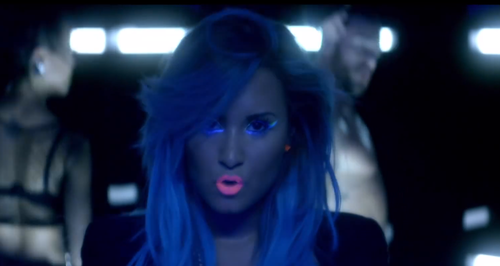 The 'Heart Attack' star is back with her racy new music video from the album 'Demi'.
Demi Lovato has unveiled the party-fuelled music video for her latest single 'Neon Lights'.
The 'Made In The USA' singer is preparing to release the track as the third single from her recent album 'Demi', and follows the song's theme by wearing neon make-up and bright blue hair in the newly released promo.
Demi dropped the official video on Thursday ( (21st November), and has already racked up over two million views in 24 hours.
The video sees Demi performing in a club alongside a troupe of topless male dancers, while separate scenes show her submerged seemingly naked in a pool of water.
Demi Lovato kicks off her 'Neon Light's tour across North America in February 2014.