WATCH: Demi Lovato & Fall Out Boy's Video For 'Irresistible' is Totally Odd Yet Amazing
6 January 2016, 16:03 | Updated: 6 January 2016, 16:08
Fall Out Boy - Irresistible ft. Demi Lovato
03:31
It will totally take you back to the *NSYNC days… and we can't stop singing that chorus!
How do you make a song that's totally incredible and combine it with a music video inspired by *NSYNC and somehow make the two totally work together? Get Fall Out Boy and Demi Lovato to do it, of course!
Demi and Fall Out Boy have released their video for 'Irresistible' – and it even has cameos from Joey Fatone and Chris Kirkpatrick too! The band posted on Youtube, "What if in the NSYNC video for 'It's Gonna Be Me' there was an analog to the story?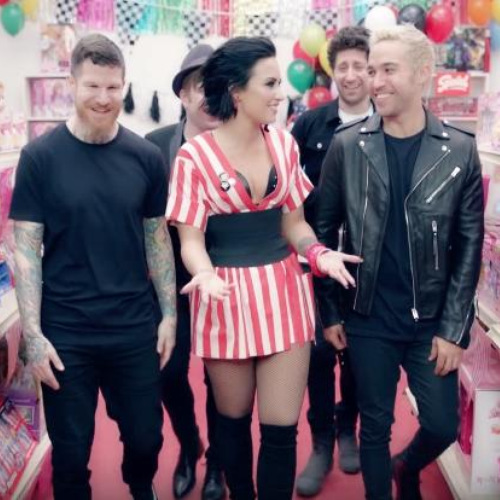 "Where in the same store there was a dollar bin full of toys that no one really wanted that would band together like the misfit, offbrand little outsiders they were. 'Irresistible' is the video for that story, it's about the toys no one ever wanted come to life."
While we have to admit to being a little scarred for life by their doll incarnations, the incredible song more than makes up for the nightmares we will no doubt be having about that…