Watch Demi Lovato's Inspirational Speech As She Closes 'Neon Lights' Tour In The UK
2 June 2014, 15:54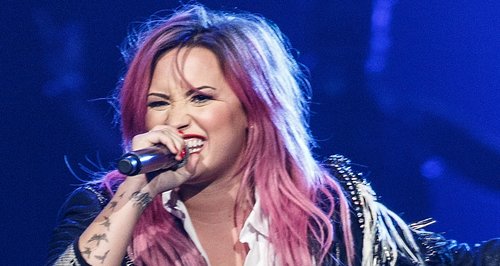 The singer inspires fans to 'choose happiness' at the closing show of her world tour.
Demi Lovato closed her 'Neon Lights' world tour in London last night (1st June) by giving fans an inspirational speech.
The singer opened up to the audience about her troubled past and urged fans to 'choose happiness' in difficult times before performing her song 'Warrior'.
"Every time one of you says I've made a difference to you, it means a lot," she said.
"I think about you guys and how inspiring you are... I've gone through a lot in my life - through self-harm, bullying, eating disorders, mental illness."
She continued: "Everyone has their own struggle and everyone can get through that struggle physically, emotionally, mentally... if they realise they are worth it. You don't have to spend your life depressed. I didn't realise I could do that when I was 15 years-old.
"Happiness is a choice and you deserve that choice."
Watch Lovato's speech at the show in full below:
You may also like...