Uh Oh! Demi Lovato Face Plants Singing 'Cool For The Summer'
6 July 2015, 12:29 | Updated: 6 July 2015, 14:51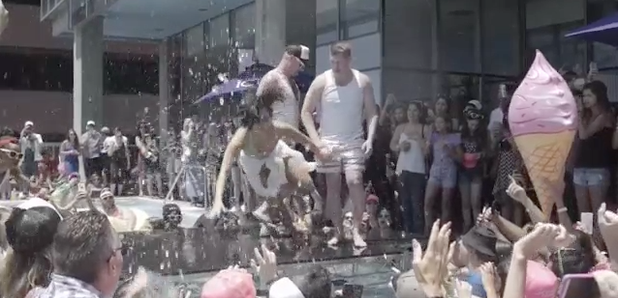 Demi Lovato saw the funny side when she recently took a MASSIVE tumble on stage while performing her new song in a pool.
Anyone else that took a trip of this magnitude would probably have had the St John's Ambulance team carting them off in the back of an ambulance, but not Demi Lovato!
Demi was performing her new song 'Cool For The Summer' at the WaterMarke Tower in LA on Sunday afternoon, but while she was performing in the pool, she lost her footing and spectacularly face-planted mid-song.
However, Demi proved she is made of tough stuff, picking herself up super quick and jumping into the pool to join the fans instead – what a trooper!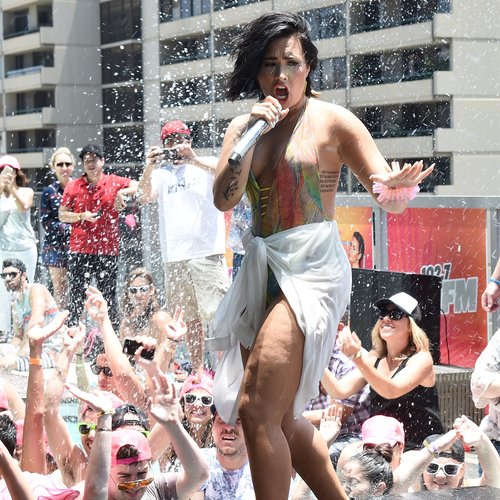 Demi also posted a video of her fall on Instagram with the caption, "Well...It's not a tour without busting ass!!! #NotCoolForTheSummer".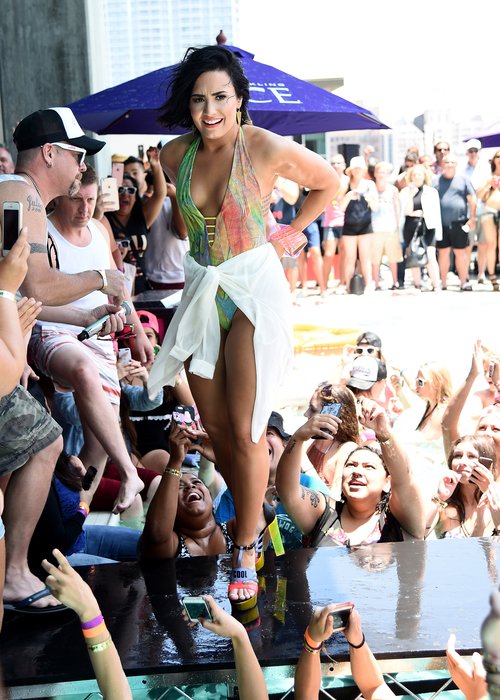 How this lady didn't break an ankle or, like, her ACTUAL FACE is a total miracle – dancing on a wet surface in heels is an actual health hazard.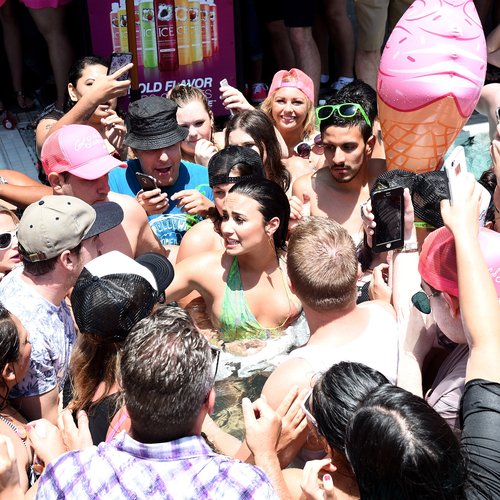 We're happy you're OK Demi, next time stick to dry land though!
You may also like...
WATCH: Demi Lovato's Exclusive Live Capital Session