Demi Lovato Once Had Snoop Dogg At Her House Party & It Was Exactly Like You'd Imagine
20 September 2017, 12:45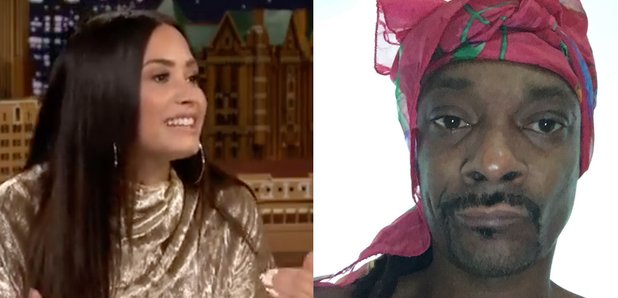 It was the inspiration for her 'Sorry Not Sorry' video.
Imagine inviting a few people over for a casual night in and ending up with a rager featuring none other than Snoop Dogg at your house? Well, that's exactly what happened to Demi Lovato…
Demi revealed to Jimmy Fallon that the unexpected party inspired her video for 'Sorry Not Sorry', explaining, "One day I was like 'I want to have people over. I had just gone through a breakup. I was like, 'I'm newly single. I want to meet people.'
"I called my friend and told him to invite people over. All of a sudden, a couple of hours later Snoop Dogg was there, French Montana was there and Ty Dolla $ign and Wiz Khalifa and all these people.
"I was like, wait a second, I just wanted to have a couple people over to hang out. And all of a sudden, my house is like filled with pot smoke everywhere... I was like, 'No smoking inside. Get out! Get out!'
"I wasn't going to tell Snoop not to smoke in my house so I was like 'Ok Snoop, do what you want' and then my chef came in the next morning and was like 'It smells like Snoop Dogg was here' and I was like 'No he literally was.'"
Erm, amazing. This is definitely our fave random house party story ever!