Demi Lovato Has Finally Embraced Poot In A Tweet That'll Have You Howling With Laughter
4 April 2017, 11:20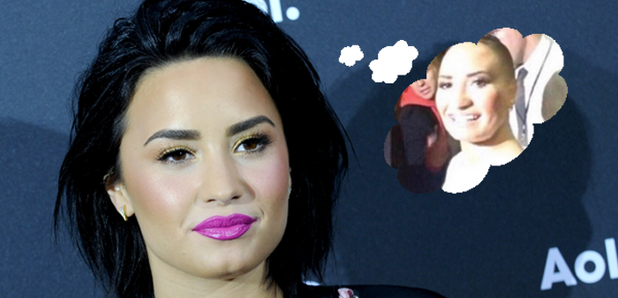 Demi has officially become the biggest fan of Poot Lovato after tweeting something very special in her honour.
Back in November 2014, the world was introduced to one of the weirdest yet lovable memes that has ever existed...Poot Lovato!
Yup, as the 'Cool For The Summer' Queen left the Palladium Theatre in London, a fan was able to grab a quick snap of the star and this was the legendary pic that ended up in her camera roll:
PIC: Twitter
Fans were quick to dub her the 'forgotten long-lost sister of Demi' as well as show their love for the character in hundreds and hundreds of tweets.
I love Demi Lovato and Poot

— nichole (@nicholeduhe) April 4, 2017

PIC: @ddlovato/Twitter
However, it looks like Demi has finally loosened up about the whole ordeal after she sent out a random tweet on the 4th April which was retweeted over 30 THOUSAND times in the first few hours of it being posted. Perfect.
April 3, 2017
To say the fans were delighted that Demi has finally been able to let Poot in would be understatement of the year...
@ddlovato pic.twitter.com/8ICznYfD6z

— Hayley Rae † (@Hayleyx3jb) April 3, 2017
@ddlovato POOT IS OUT!!! pic.twitter.com/mHOxo7yUPX

— BodySaying Demi (@demilovaqto) April 3, 2017
@ddlovato pic.twitter.com/SoMDRLylAo

— Leo Del Rey (@camiIascunt) April 3, 2017
You may also like...