"This Is A Completely New Me": Demi Lovato Declares She's "Done" With Sob Stories
2 July 2015, 10:36
Demi Lovato - Cool for the Summer (Audio Only)
03:37
The 'Cool For The Summer' star is ready to show off the new her... and showcase her new music!
Hold onto your hats #Lovatics… because Demi Lovato has a WHOLE different side to show off and says she's ready to reveal a "completely new Demi".
The singer revealed her brand new song 'Cool For The Summer' this week, a totally new sound for the 'Heart Attack' star, and declares she's done with singing about "sob stories" from now on.
"I'm no longer serious. I'm done with the sob stories and the tales," Demi revealed to Ryan Seacrest this week after the song's reveal. "New chapter, new life, new album, new single. This is a completely new Demi.
"It's been so long just focusing on kind of people-pleasing, making everybody happy with being the best role model that I could be, and I think at the end of the day I am outspoken about the things I believe in," she explained. 'But at the same time none of these things are representing the badass that I am."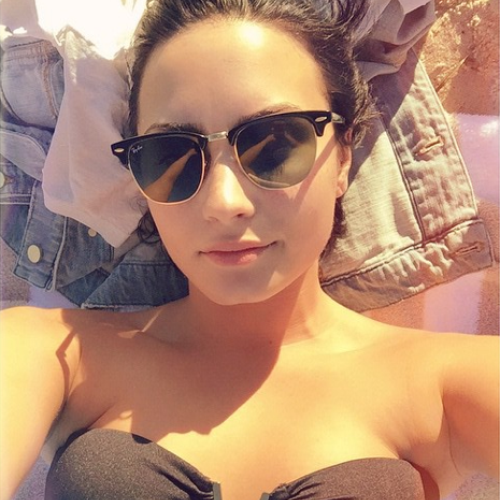 It sounds like Demi's going SERIOUSLY bad-ass for her new outlook, promising fans will get to know a whole different side to her on the new album.
"There's a side of me that people don't get to see with my past music, but it's there. It's totally been there," she added.
You may also like...
WATCH: Olly Murs & Demi Lovato In Their Video For 'Up'