Demi Lovato Defends Miley Cyrus... And Wants Everyone To "Get Over" Hannah Montana!
7 July 2014, 09:28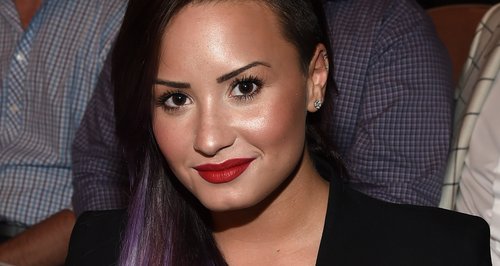 The US superstar says people need to let go of her and Miley's days as tween stars.
Demi's sticking by her gal… and says no one knows the REAL Miley Cyrus.
The 'Really Don't Care' singer has been chums with 'Wrecking Ball' star Miley for years, and has opened up about the US superstar while defending her recently controversies.
"You know what, I think the world needs to get over the fact that [she] was Hannah Montana when she was 16," Demi told We Love Pop this month. "Nobody knows her, nobody really knows who I am, and the same with Selena and [The Jonas Brothers] and everyone that has grown up in front of the public eye.
"We're adults now," she explained. 'I think she knows what she's doing.
"A lot of artists take that route of shock value and that's fine but I think she has such an incredible voice that's overshadowed by some of the things that she's doing.
"I'll always love her, she's been one of my friend since I was 14," Demi added.
We're with you Demi… let Miley be Miley and do WHATEVER she wants!
You may also like: