Can YOU Guess Who Demi Lovato's "KILLER" New Song Duet Partner Is?
15 July 2014, 12:20 | Updated: 14 January 2015, 16:36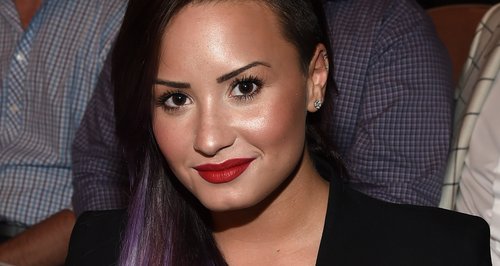 Fans say it's her mate Nick Jonas, but check out the teaser snap and decide for yourselves...
For all the #Lovatics out there… Demi's posted a BIG teaser about her top-secret duet partner!
The 'Really Don't Care' superstar has been busy in the recording studio laying down a new track, and fans are speculating WILDLY about who it might be with.
"Recorded a KILLER duet today… can you guess who it was with???" Demi teasingly posted alongside the snap.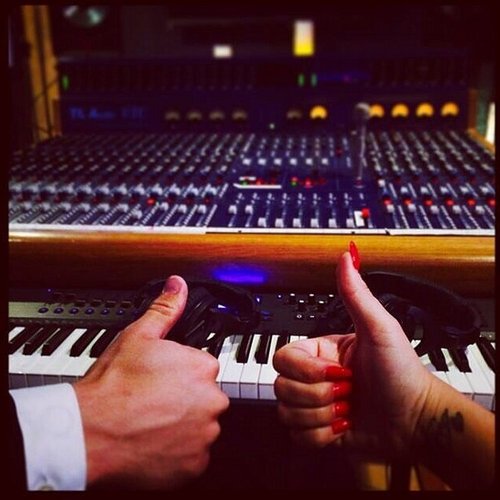 (Picture: Instagram)
While Demi Lovato posted up a cryptic picture of herself and her duet partner giving a thumbs up in front of a studio mixer deck, without revealing his identity, fans seem PRETTY convinced it's her old pal Nick Jonas.
Demi Lovato and Nick Jonas collab!!! Who's excited??? This is gonna awesoooome!! pic.twitter.com/MnrddjmQkb

— ant to net (@awesomeAJxxiii) July 15, 2014
The real question is... Is it gonna be Demi Lovato feat. Nick Jonas or Nick Jonas feat. Demi Lovato

— ronny (@StayStrongDemi) July 13, 2014
nick jonas and demi lovato duet??? my inner 10 year old is screaming omg

— Lucinda (@ahoylucyy) July 15, 2014
Nick and Demi have been close friends for years, and since the Jonas Brothers went there separate ways he's moved into acting work as well as recording new solo material. Plus it's worth mentioning he now looks like THIS! (Someone's been at the gym a lot lately!):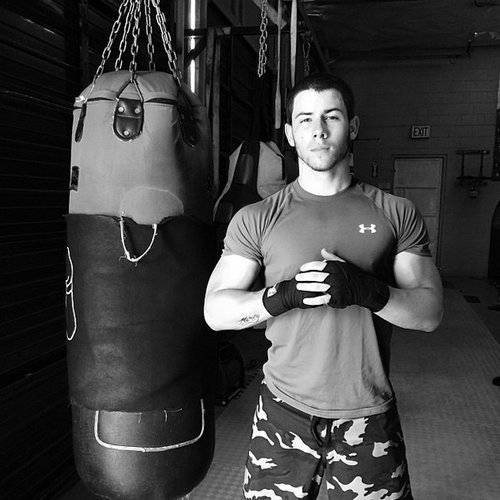 (Picture: Instagram)
Demi's clearly in the mood for collaborations this year as she's JUST scored a huge hit featuring on The Vamps' latest single 'Somebody To You'.
So what do YOU think? Is Nick Jonas Demi's new team-up partner? Or could it be someone else? Sounds off in the comments below...