Could A Demi Lovato And Eminem Collaboration Be On The Cards? She Wants It To Happen!
9 March 2015, 10:36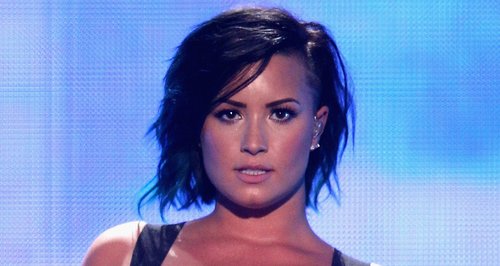 It would be the ultimate random collaboration, but Demi reckons she can relate to the real Slim Shady…
Demi Lovato has worked with the likes of Nick Jonas and Olly Murs, but her latest male collaboration could be the likes of… Eminem?!
Demi reckons she can relate to Eminems struggles with addiction, and told ET Online, "I would love to work with Eminem actually. I can relate to him with being in recovery and things like that so I think we could make something awesome together."
During the same interview, Demi added that she wouldn't rule out a collaboration with Nicki Minaj – could there be a whole new direction for Ms Lovato's music?
Demi spoke about her forthcoming fifth studio album having a different direction, "This year, it's super important to me that I embrace who I am as an artist and to become more authentic to who I am."
"I want to release music that is different, that I've never done before... and that showcases who I am and what I can do vocally. You can expect ballads but it's all about balance."
And a sprinkling of Eminem thrown in too? We'd LOVE to see it happen!
You May Also Like: