WATCH: Demi Lovato Proves She's The Cutest Soul, When She Giggles During A Lap Dance As A Sumo
23 February 2017, 14:40
Ellen and Demi Lovato Play Su'Move It, Move It!
03:35
And when she's not lap-dancing, she's - erm - wearing see-through dresses.
Demi Lovato is, essentially, one of the prettiest girls in show business. There's no denying it. And - somehow - she looks incredible, even when she's dressed as an obese sumo wrestler!
The 'Cool For The Summer' singer joined Ellen Degeneres to play a round of 'Heads Up!', but with a pretty big twist. Both her and Ellen were wearing inflatable suits and had to act out actions... Including one hella hilarious lap dance.
Demi just goes from adorable to adorable-er, as she mimes the likes of "soccer" and "slam dunk", but the highlight is her giggly twerking attempts at a lap dance.
Just when you thought you couldn't love Demi anymore...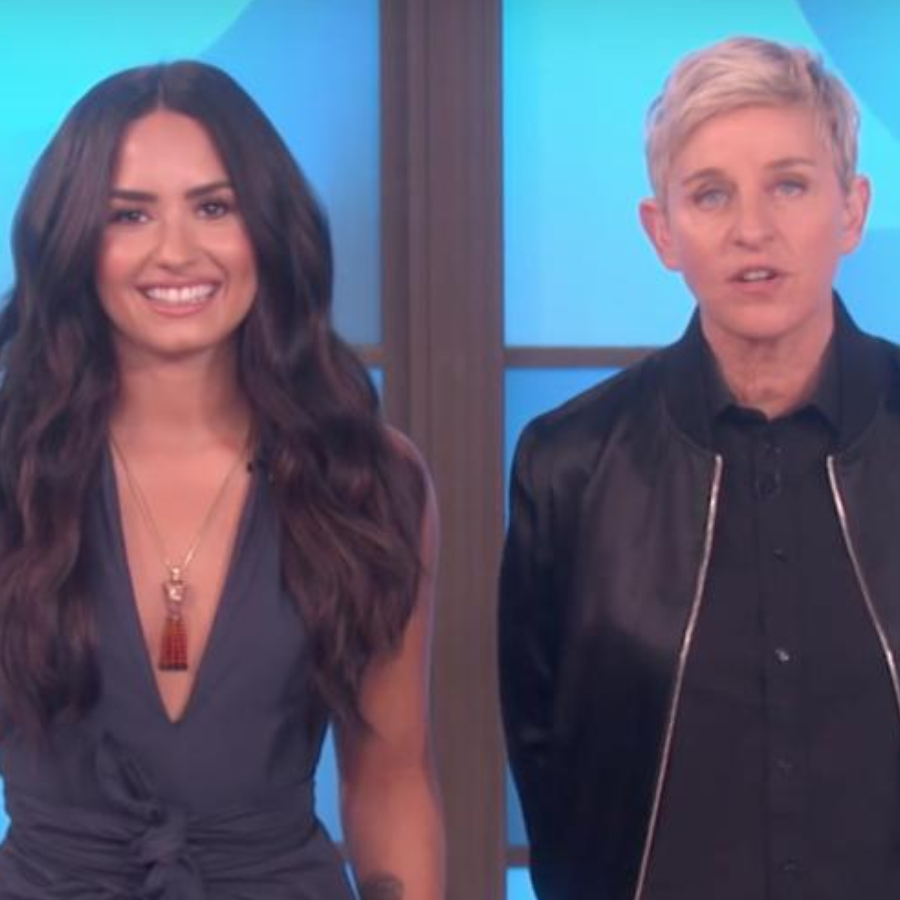 Pic: YouTube
She also spoke to Ellen about her - ahem - revealing GRAMMYs dress, and that her Dad mistakingly approved of it being see-through! "He said he approved, but I don't think he realised it was see-through" Lovato said. "We didn't talk about it."
NOTE TO SELF: If you're going to flash a bit of flesh, don't take your Dad as your plus one.
You May Also Like...