Demi Lovato Gushes About "Inspirational" Ed Sheeran
2 October 2013, 15:40 | Updated: 3 October 2013, 11:56
The 'Heart Attack' singer talks about her admiration for the British singer.
Demi Lovato has revealed that she is a huge fan of Ed Sheeran and thinks the British singer is an "inspirational" artists.
Speaking to Billboard, the X Factor USA judge admitted that the 'Lego House' man's music has been on her iPod a lot recently.
"I'm always a fan of Paramore, but lately I've been listening to a lot of Ed Sheeran and Bon Iver," she said.
Discussing her upcoming tour dates, the singer revealed that Ed's music and live capabilities are also something she loves.
"I'm in the process of figuring it [her tour] out, and because I play instruments, it comes easier than if I didn't. If I do it right, I'll get in all the hits and the songs that I'm most proud of that represent my style -- 'Heart Attack' and 'In Case,' which is just me and a piano," she said.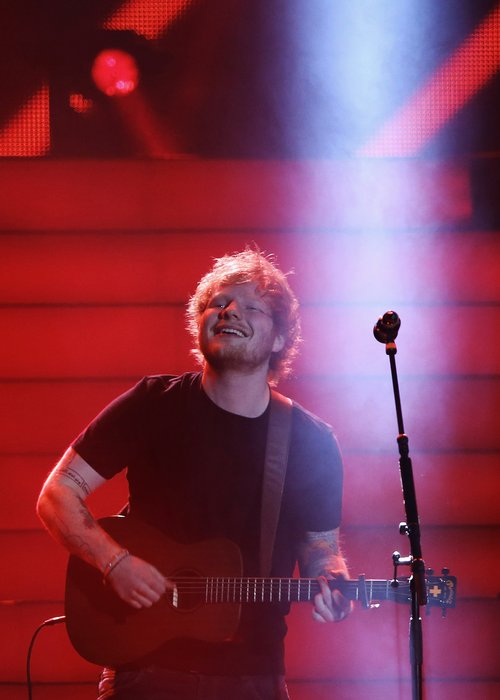 "That's the message I want people to hear, that there's more than catchy songs released as singles. The album [tracks] should get more attention. That's why Ed Sheeran is so inspiring -- it's not just about pop songs."
Ed recently wrapped up a support slot on Taylor Swift's 'Red' North American tour and is in the process of working on his second studio album.