Demi Lovato Mum, Dad And Sister: Inside 'Sober' Singer's Family As They Rush To Support Her
25 July 2018, 13:51 | Updated: 27 July 2018, 08:59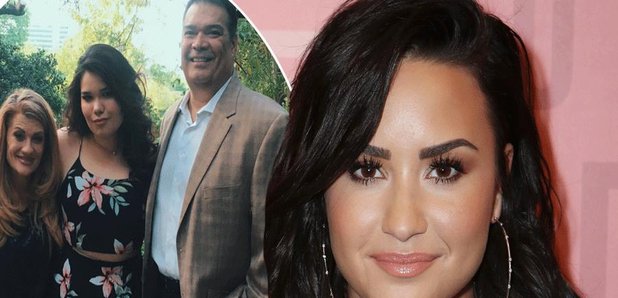 Demi Lovato is awake after being rushed to hospital following an alleged drug overdose.
'Sorry Not Sorry' singer Demi Lovato is recovering in hospital after it was claimed she overdosed on drugs.
Her family, including her mum, step dad and sisters, are said to be by her hospital side and have released an official statement thanking everyone for their support.
As Demi recovers in hospital, we take a look inside her family support network and just who her dad, Patrick Lovato was.
> Demi Lovato Admits She's Relapsed After Six Years Of Sobriety
(PIC: Demi Lovato/Instagram)
Demi Lovato's mum Dianna De La Garza
Dianna is a former Dallas Cowboys Cheerleader, turned author, who is said to have been spotted outside the hospital where Demi is staying.
55 years old, she has also written a successful book, which also spoke about her daughter's addiction and mental illness, called Falling With Wings: A Mother's Story.
Dianna was married to Demi's father Patrick for 10 years and had two children before they divorced. She went on to remarry Eddie De La Garza, a man Demi thanked for showing her "what a father really is".
(PIC: Dianna De La Garza/Instagram)
Demi Lovato's real dad Patrick Lovato
Sadly, he passed away from cancer in 2013, a moment Demi admits she was conflicted about. She said, "I was very conflicted when he passed, because he was abusive. He was mean, but he wanted to be a good person.
"And he wanted to have his family, and when my mom married my stepdad, he still had this huge heart where he said, 'I'm so glad that [he's] taking care of you and doing the job that I wish I could do.'"
Demi's father suffered with mental illness and alcohol abuse.
(PIC: Madison De La Garza/Instagram)
Demi Lovato's sisters
Demi's older sibling Dallas is famous for her movie roles and younger sister Madison is most famous for playing Juanita Solis on Desperate Housewives.