WATCH: You Need To See David Guetta French Kiss A Fish!
8 December 2018, 22:23 | Updated: 10 December 2018, 12:59
David Guetta. Tongueing a fish. Under the mistletoe. This might just be the oddest video you'll ever see.
We've seen David Guetta rave with thousands and thousands of people at Capital's Jingle Bell Ball, but we haven't seen anything this weird.
Until now.
> Is David Guetta Engaged? Fans Spot A Ring On His Girlfriend's Wedding Finger!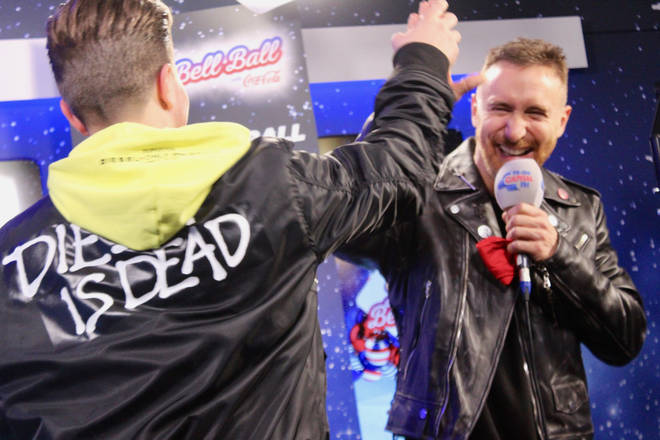 The 'Titanium' hitmaker stopped by before his performance at The O2 to catch up with Sonny Jay, and discuss his want to collaborate with fellow Baller, Rita Ora.
But when he was here, Sonny Jay dared David to get blindfolded and to attempt to work out what he was kissing, using only his mouth.
We didn't, however, ask that he uses his tongue - that was all David's suggestion. It's safe to say he's probably a very, very good kisser.
> Catch David Guetta's Incredible #CapitalJBB Set Over On Our App!