Liam Gallagher Slams Daft Punk's 'Get Lucky' And Tells Duo To Take Their Helmets Off
24 May 2013, 11:40 | Updated: 24 May 2013, 12:00
The Beady Eye man launches a foul-mouthed tirade aimed at the French stars insisting he could've written the song in an hour.
Liam Gallagher has launched an attack on Daft Punk's smash hit single 'Get Lucky' claiming he could have written the song in "a f***** hour".
The former Oasis man told Sony that he doesn't think the track deserves the success it has received in recent weeks.
"I'd write that in a f****** hour. I don't know what the fuss is about, you know what I mean?" he said. "It's like f*** off, give me a f****** break."
He was also critical of the masks which Thomas and Guy-Manuel wear on stage and in their videos.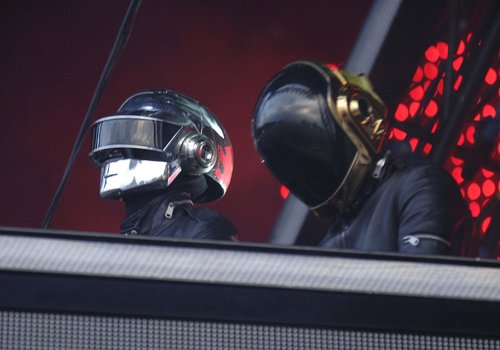 "I am not going to have people wear disguises," he added. "Take your f****** helmet off. Let's see what you look like sans helmet, whatever you're called."
Capital spoke to Daft Punk recently about the benefits of their disgusises and the duo admitted it's a "convenience" and allows them to lead a normal life away form the limelight.