"I Was Like A Kid In A Candy Shop!" Craig David Reveals The Best Birthday Gift He Ever Got
7 November 2016, 07:47
PLUS Craig told us exactly what we can expect from his #CapitalJBB performance & it's made us want to party with him ASAP!
He's just been confirmed for this year's AMAZING Jingle Bell Ball line up – so we had to find out what fans can expect from Craig David's live shows…and having just released his new album, it's safe to say we're in for a treat!
The countdown to Christmas is on and Craig will be taking the stage at London's O2 Arena on night one of Capital's Jingle Bell Ball with Coca-Cola, on Saturday 3rd December – he's assured us that it's going to be a night to remember for all Craig David fans.
Talking about his famed live show, Craig told Capital Breakfast's Dave Berry, George and Lilah about exactly what sort of performance everyone can look forward to!
Talking about his latest release 'Following My Intuition', Craig explained, "I'd do the whole album if I could. If you can give me a long enough set I'll take you on a journey trust me."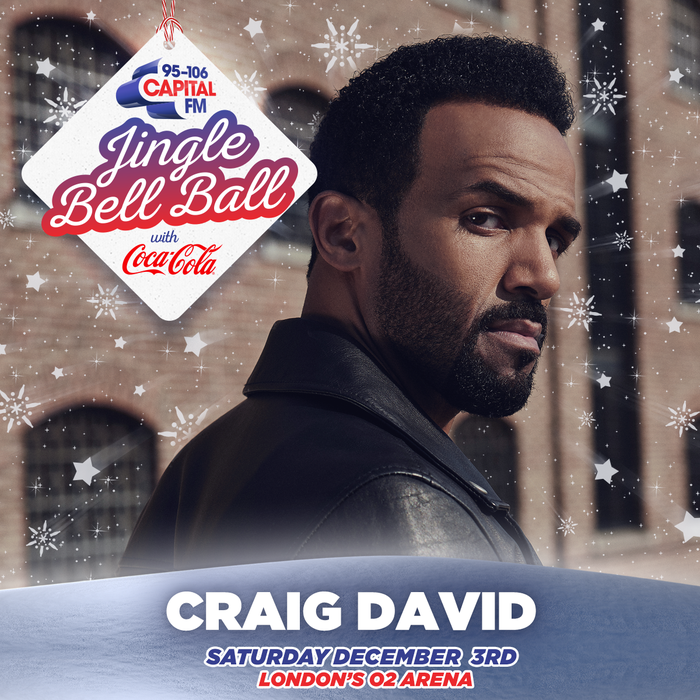 Ahead of his highly anticipated set at the ball, Craig told us about a time he was actually 'out-balled' (gotta love a pun) by his own manager.
He explained, "It was my birthday and I heard this sound. This ice cream van pulled up and I actually had an ice cream van bought for me for my birthday."
"There was a guy inside with 99 flakes on lock, we had hundreds and thousands sprinkles and I was just like a kid in a candy shop. My manager did that for me so he 'out-balled' me."
Well, if that's the level of baller Craig David rolls with, just think what he's going to unleash on the Jingle Bell Ball… we're so excited!
Keep it Capital Breakfast tomorrow morning (Tuesday 8th November) when we'll be revealing the stellar line up for night two... and we've even got one extra act to announce for Saturday's line up on Wednesday's show, too! You're not going to want to miss this!
Capital's Jingle Bell Ball with Coca-Cola will see some of the world's BIGGEST hit music stars descend on the capital on Saturday 3rd and Sunday 4th December - make sure you've registered as a Capital VIP and follow @CocaCola_GB for access to the exclusive presale to get your tickets before everyone else!
Tickets go on sale Thursday at 8am here on CapitalFM.com or you can call 0330 3333 958 - but you'd better get in there quick before they sell out!