Could Craig David Be The Next British Artist To Headline Glastonbury?
3 October 2016, 17:52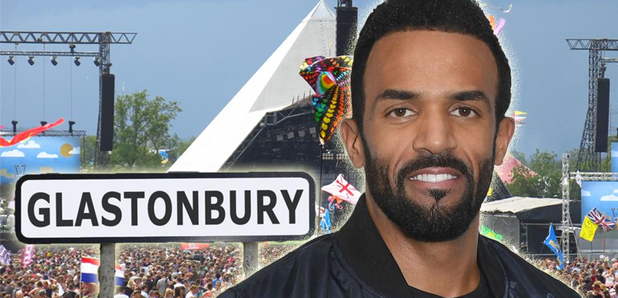 Craig just revealed his thoughts on potentially snagging the big gig...
Having been in the music industry for a number of years now, Craig David has performed at some pretty amazing venues around the world.
However he'd never performed at Glastonbury until last year!
After getting a taste of the action, Craig now has his sights set firmly on headlining the famed Pyramid stage.
Talking to a tabloid, Craig said, "I'd love to headline the Pyramid Stage, that's one of my main goals."
"I played for the first time last year and the place erupted. Doing it on an even bigger stage would be an honour."
The Silver Hayes stage was the setting for Craig's Glasto debut and 20,000 fans clamoured to enjoy his set.
More fans would been there to see him but thousands were turned away as the tent had reached capacity.
After his electric performance, Craig headed out into the crowds to see the set up from another angle.
"I walked out to go and get a feel of Glastonbury" he said.
"I didn't want to be that thing of being backstage the whole time, because you haven't been to Glastonbury if you stay backstage."
"So I went out and went in the mix. I was just feeling it out. I saw all the little spots where people were doing their little rave and the little food spots."
"Literally when I was on stage I looked out, from where I was the crowd didn't end for what looked like a mile from where I was.
"I was just like, 'This is Glastonbury!'
So with Craig's latest album 'Following My Intuition' seemingly heading for the top of the charts this week, could headlining Glastonbury be the next big thing to tick off his musical bucket list?
We'd defo be down at the front partying to his set, so bring it on we say.
You may also like...