Caspar Lee & Conor Maynard Scream Along To Shawn Mendes & Order A McDonalds In 'Carpool Karaoke'
FAKE CARPOOL KARAOKE FAIL!
06:53
This one can be filed under 'videos we never knew we needed but now most definitely can't do without.'
And that's because Caspar Lee's roped Conor Maynard into doing their own low-budget Carpool Karaoke and it's all kinds of brilliant.
After watching the video we have a few questions. Firstly, has Caspar actually passed his driving test or was he just making it up and hoping for the best?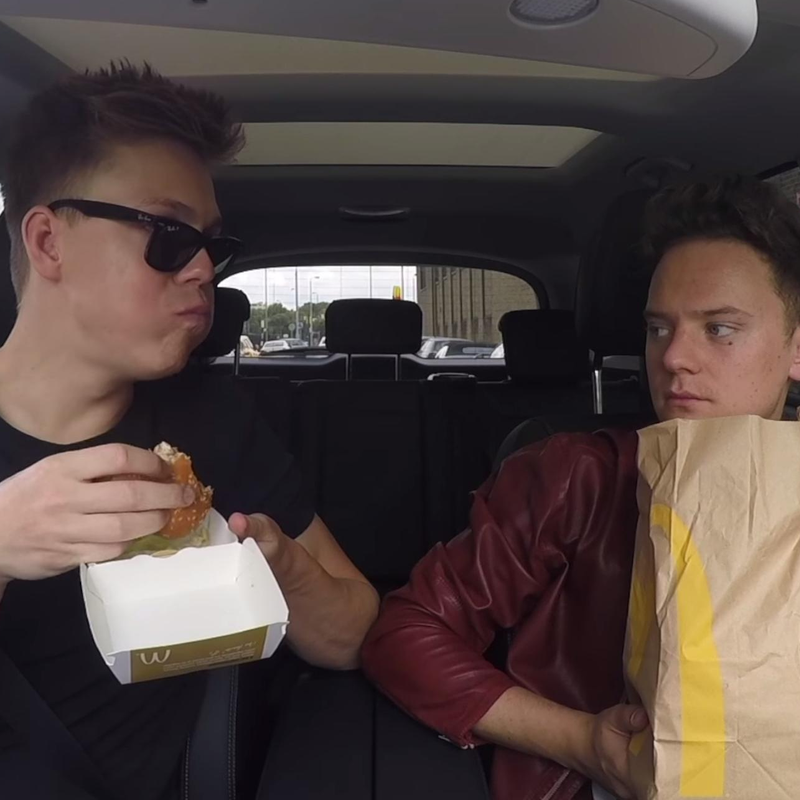 Secondly, why has Caspar hidden that beautiful voice of his for so long? (Slight sarcasm there.)
And finally, are we the only ones that want to hear a full cover of their take on Whitney Houston classic, 'I Will Always Love You?'
You May Also Like...