Caspar Lee, Joe Sugg & More Star In Conor Maynard's Lyric Video For 'Are You Sure?'
24 February 2017, 10:56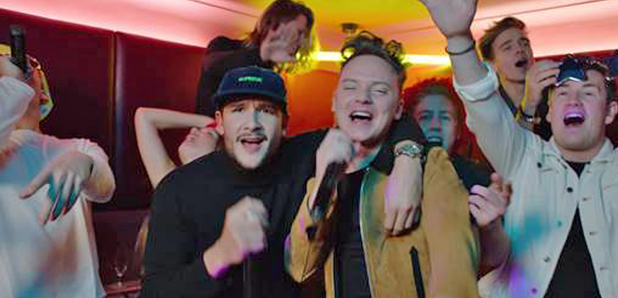 This is a party we wanna be at!
When Conor Maynard and Kriss Kross Amsterdam teamed up for this huge track, it was only ever gonna be one thing - a massive tune!
Throw in a verse from U.S rapper Ty Dolla Sign and you've created one of the biggest floor-filling songs of the year so far.
The team have just shared a lyric video for the track and it stars a number of familiar faces partying in a karaoke booth - see how many you can spot!
Yes, Caspar Lee, Joe Sugg, Josh Pieters and Oli White all star in the video alongside Conor and look like they're having the time of their lives whilst partying to 'Are You Sure'. Not a bad party to be at eh!
Talking about the video, Conor said, "To be fair, the video kind of depicts my actual life... turning up to other people's karaoke rooms uninvited and hogging the mic singing my own songs."
It's great to see Conor back releasing original music again too. We absolutely love his YouTube mash ups and covers and his fans clearly do too as each one always rack up several million views, but having something to party to on our night out makes us so happy!
You may also like..