Coldplay Vote For Rita Ora To Win British Breakthrough At BRIT Awards 2013
16 February 2013, 09:17 | Updated: 16 February 2013, 10:54
The 'Paradise' stars say being on the road with them is a good enough reason to tip the 'Radioactive' singer.
Coldplay have shown their support to Rita Ora to win British Breakthrough at this year's BRIT Awards 2013.
The 'Every Teardrop Is A Waterfall' band hit the road for much of 2012 with the 'R.I.P.' singer and said having her on their outing for so long is a good enough reason to pledge their allegiance.
"Some fierce competition here, but Rita put up with us on the road for 6 months so she gets our vote," the group wrote on Twitter.
The kind words prompted the singer to offer her thanks, as she replied: "Thanks so much!"
The female star will go up against Jake Bugg, Alt-J, Ben Howard and Jessie Ware to take the top prize.
Check out a picture of Rita in action below: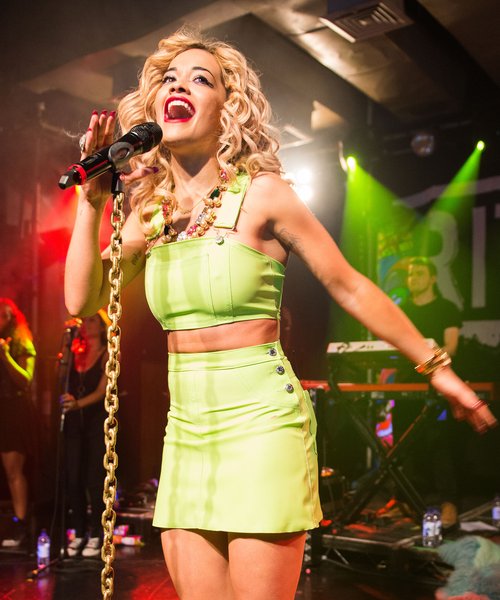 Rita will also have the opportunity to take home Best British Single with Capital FM as her hit 'R.I.P.' and DJ Fresh collaboration 'Hot Right Now' are both up for the award.
The BRIT Awards 2013 take place live from the O2 Arena in London on 20th February.