Chris Martin Enlists Jamie Oliver's Help To Teach Wife Gwyneth Paltrow How To Cook?
3 September 2013, 12:33 | Updated: 3 September 2013, 12:35
The Coldplay frontman apparently pleaded with the celebrity chef to help the Hollywood star's kitchen skills.
Coldplay's Chris Martin apparently recruited celebrity chef Jamie Oliver to help his wife Gwyneth Paltrow learn some new kitchen skills.
The Daily Star claims the 'Every Teardrop Is A Waterfall' man asked for Jamie's help as a special treat for her birthday recently.
"I know Gwyneth because her husband Chris rang and asked if I'd give her a cookery lesson for her birthday," he revealed to the publication. "I'm a big Coldplay fan, and Gwyneth's a lovely woman, so it was a done deal."
Speaking about what the pair got up to, Jamie added: "I spent the afternoon cooking in her kitchen, we made a slow-roasted duck ragu. And then a bunch of her friends came around to eat it."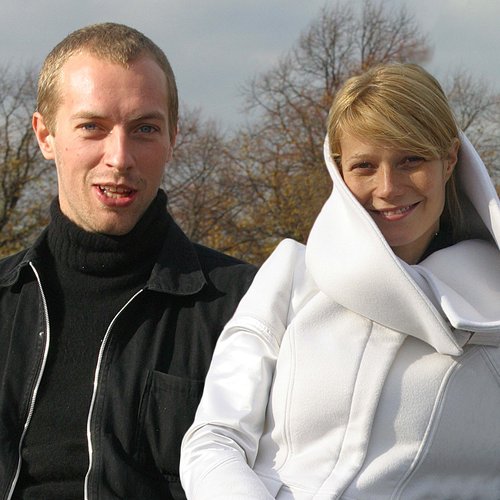 Jamie also got a special treat to say thank you for all his help.
"About a week later they bought me a really cool top-of-the-range electric drum kit, which I still use. I'm a frustrated drummer," he said.