Gwyneth Paltrow Performs Coldplay's 'Paradise' On Bontempi Keyboard – Audio
17 April 2013, 11:02 | Updated: 18 April 2013, 12:30
The Iron Man actress gave an impromptu rendition of her husband's hit single with Capital FM.
Gwyneth Paltrow performed Coldplay's 'Paradise' when she joined Capital FM this week.
The Hollywood star said that she wasn't sure how it would go as she attempted her husband's song and perhaps her daughter would be better suited to the role.
"My daughter would do a much better job than I would," she confessed before giving her own rendition of the hit single.
The actress is currently preparing to hit the big screen in the latest Iron Man sequel alongside Robert Downey Jr.
Meanwhile, Coldplay have recently announced the digital release of their 'Mylo Xyloto' comic book series.
The band announced that the character in the comic was the source of inspiration for their album of the same name.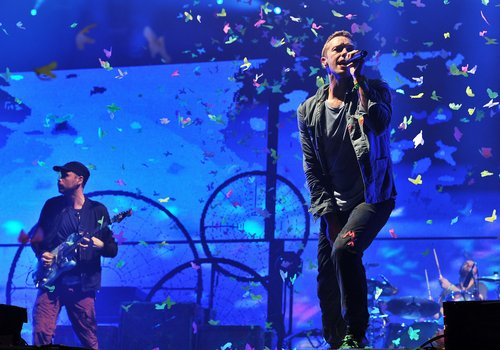 Listen to Gwyneth Paltrow perform her own version of Coldplay's 'Paradise' for Capital FM below:
Gwyneth Paltrow performs 'Paradise'