#Random! Coldplay Have Said That Gwyneth Paltrow And BLUE IVY Will Be On Their New Album
19 November 2015, 13:02
Yep, Beyonce and Jay Z's daughter and Chris Martin's ex wife will be among the featured artists on the Jingle Bell Ball stars' new album.
Coldplay are definitely coming back with a bang – as well as being on the bill for Capital's Jingle Bell Ball with Coca Cola, the band are releasing their new album – and they've got a host of interesting collaborations on there too…
The band revealed to the Wall Street Journal that as well as using the likes of Beyonce, Noel Gallagher and Tove Lo they will also have Gwyneth Paltrow and ACTUAL Blue Ivy Carter on the record too. Random or what?!
The band's seventh album, 'A Head Full Of Dreams', which will be released in December is set to feature collaborations from people that have special meaning to the band.
Chris revealed, "Everyone who got asked to sing on our album has an important part in our lives. I don't want to get too hippie, but what I'm trying to learn in my life is the value of every human.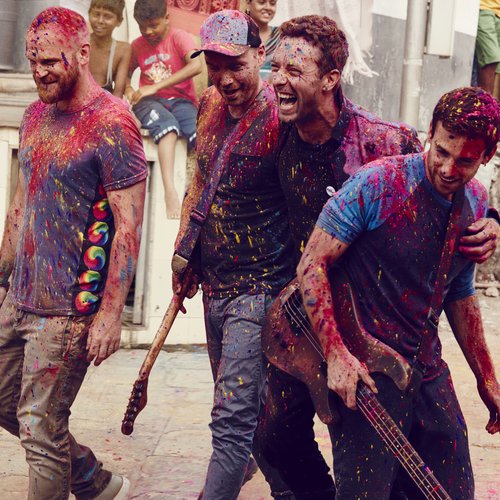 "Inclusiveness is the key thing, and it all comes from that 'Guest House' poem. The 'choir' started with my two kids coming in after school and recording. We recorded Blue Ivy Carter in New York when her mom Beyoncé was in the studio.
"It comes from learning about Greek tragedy, where the chorus chimes in at times. To me, when we use that sound, it's to affirm what I'm saying. 'We agree with you, Chris. Keep singing.'"
As well as having some seriously famous pop kids on there, Chris' ex-wife Gwyneth also features on a track called 'Everglow, and there's also a feature from Chris' current girlfriend Annabelle Wallis too.
Coldplay also worked with legendary producers Stargate to create a late-night dance track for the record too in the form of 'Hymn For The Weekend' featuring Beyonce.
They explained, "The original kernel was that I was listening to Flo Rida or something, and I thought, it's such a shame that Coldplay could never have one of those late-night club songs, like 'Turn Down for What.'"
Anyone else SERIOUSLY excited to hear it? 'A Head Full Of Dreams' will be released on 4th December and Coldplay will be performing at Capital's SOLD OUT Jingle Bell Ball on Saturday 5th December – Keep It Capital for a chance to win your way in!