WATCH: Christina Aguilera Does An UNREAL Impression Of Britney Spears Singing
24 February 2015, 10:59 | Updated: 24 February 2015, 14:30
Xtina takes on Cher, Britney and Shakira in Jimmy Fallon's musical impressions – and we are pretty much blown away!
Christina Aguilera proves she's still the queen of the power vocals – and the musical impressions – as she took on Cher, Britney Spears and Shakira on the Jimmy Fallon show.
The original 'Dirrty' girl herself totally blew us away with her insane impressions – if you close your eyes you could almost believe it was actually Britney, Cher or Shaks singing the random tracks chosen by a generator.
Of course, Britney and Christina go wayyyyy back - right back to when they were kids in the Mickey Mouse Club together - so it's no wonder Ms Aguilera knows her pal's voice so well!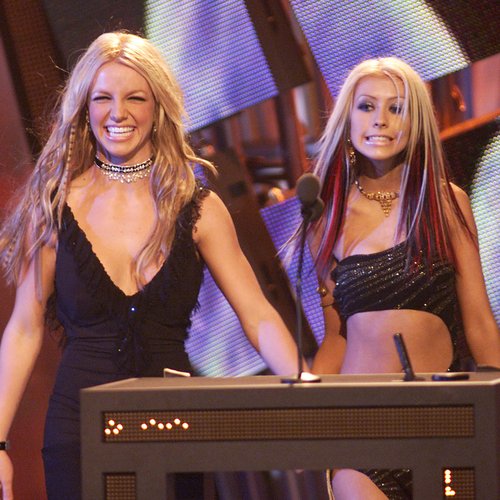 Jimmy Fallon also gets involved – and his David Bowie cover is pretty lol-tastic – but we think Xtina HAS to take the crown for the best musical impressions ever!
Seriously, we can NOT get over that power vocal!
You May Also Like: