Chris Brown Denies Making Rihanna Rant At Nightclub: "It's Just A Song"
12 March 2013, 12:10
The 'Turn Up The Music' star hits out at suggestions he was referring to the Bajan star at his impromptu performance.
Chris Brown has denied claims that he was talking about Rihanna when he launched into an impromptu performance at a nightclub in Los Angeles recently.
The 'Don't Wake Me Up' star was quoted as making remarks to the men in the room about ownership, something which he has told TMZ was simply "just a song".
"It's a song. It's a song. That's all it is," he told reporters as he left an evening of partying in Hollywood.
During the same night, he was also heard taking a swipe at Canadian rapper Drake as a DJ started playing one of his songs.
The artists were embroiled in a late night altercation last year – which saw Chris left with a laceration to the face.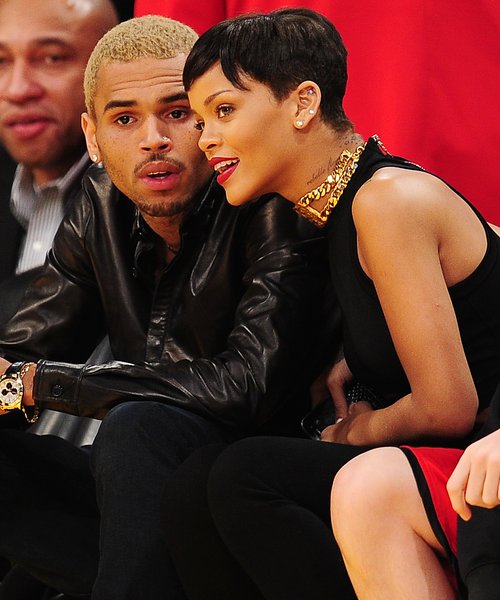 Meanwhile, the 'With You' singer and Rihanna have gone public with their reconciliation in recent months and spoke openly about their affections for one another.
The Bajan star also recently told Elle magazine how she thinks Chris is "the one" and spoke about her plans to start a family in the next five years.