Chris Brown Drops Rihanna Duet From New Album 'X' Following Break-Up?
21 June 2013, 08:57 | Updated: 22 June 2013, 09:13
The 'Turn Up The Music' singer's collaboration with his former girlfriend will no longer feature on his next record it's claimed.
Chris Brown has reportedly dropped his Rihanna duet from forthcoming new album 'X'.
The 'Don't Wake Me Up' star first revealed that the song would feature on his next record during an interview in March.
Now sources in the US who have seen the tracklisting have told HollywoodLife.com that the song is nowhere to be seen.
"Just saw the working track list for 'X' yesterday — Rihanna is not on there," they told the website. "Record execs wanted that song on there, but Chris said he would rather not and wouldn't allow the record to be released unless they took it off.
The insider continued: "They're still hoping to convince Chris or pay him more to change his mind because it would be a hit. The record hasn't been pressed yet, so things can change, but at this point he's not changing his mind."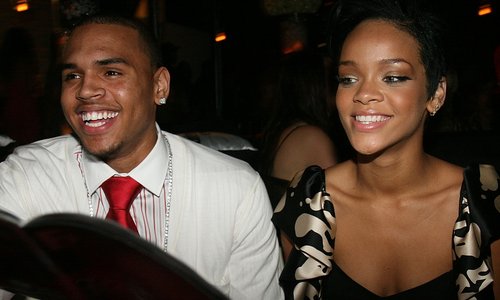 The couple split up shortly before his birthday this year following a whirlwind on and off romance.
It has also since been claimed that Chris is now back with Karrueche Tran after the pair have been spotted getting intimate in recent weeks.
Chris releases new album 'X' – featuring the single 'Fine China' – on 15th July.