Chris Brown Confirms Title Of New Album 'X'
26 March 2013, 15:18
The 'Turn Up The Music' star has opened up about his latest record and forthcoming single 'Fine China'.
Chris Brown has confirmed that the title of his new album will be 'X'.
The 'Don't Wake Me Up' singer has been busy working on the record since the end of 2012 and told Ebony.com that the name of the record is something which defines him at this place in his life.
"The title of the album is called 'X'. So basically, it's defining who I am as a 24 year-old male trying to grow up," he said. "But also 'X' is also a release."
He continued: "'X' is almost like the forbidden sign, or caution, so it kind of demonstrates not always being the good guy all the time, but identifying with the people who don' t have a voice, or never had a chance, or never had that yes in their life.
"So with 'X' that kind of defines who I am, being able to have that voice through my music."
He also told MTV News that his forthcoming new single has a conscious vibe of Michael Jackson and echoes something more nostalgic from his own work.
"For the first single, I wanted to go more nostalgic, bring Stevie Wonder, Michael Jackson, Sam Cooke to it, but also bring a new sound to what my audience and fans are listening to," he said.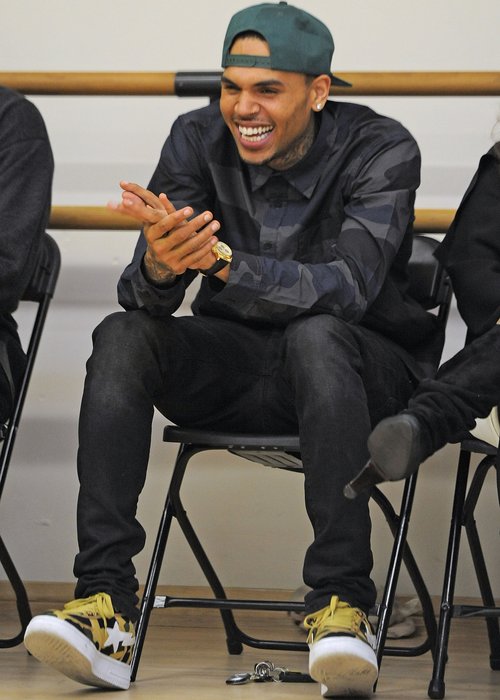 "For this album, I wanted to have the same mentality as I did with the first album — me being green, me not thinking I know what's hot and what's next, me just being Chris Brown.
Chris also admitted that he has managed to hone his craft and even developed a new sound to his voice.
"I think this will show my vocal ability a lot more," he added. "I've developed a falsetto, I can sing at a higher register, and I can elaborate more on my skill."
Meanwhile, the R&B star was recently seen on the set of his new music video cosying up to a mystery female.
The new album is expected to be released in the coming months and follows on from last year's 'Fortune'.