Chris Brown Explains Significance Of New Album Title 'X'
4 April 2013, 11:06 | Updated: 4 April 2013, 11:40
The 'Don't Judge Me' star speaks about the different meanings of the record's name.
Chris Brown has explained the meaning of his new album title 'X' and revealed how it pays tribute to many significant dates in his life.
The 'Turn Up The Music' star announced plans for the record this month and debuted new single 'Fine China' this week.
Speaking about 'X', he told MTV: "I made it kinda numerical. 'X' is a Roman numeral for ten this also symbolizes ten years of me being an artist. I started when I was 14."
He continued: "'X' also means my birthday, 5/5/89. Five and five is ten; eight, nine, ten, so X."
"And then another quick one is 24. It's the 24th letter in the alphabet, and I'll be 24 when 'X' comes out. That's kind of it in a nutshell."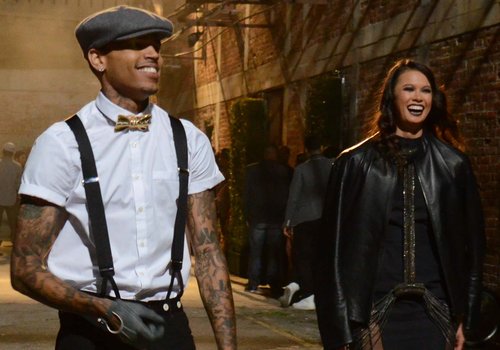 The R&B star has been teasing details about the record all week and has already confirmed a collaboration with Rihanna called 'Put It Up' will feature as well as a track with Kendrick Lamar.
Speaking about working with the Bajan star, he said: "I wanted to do an R&B record with Rihanna because I didn't want it to be the same four-on-the-floor pop."