Chris Brown Spray Paints Justin Bieber's Home Skate Ramp
6 September 2013, 12:12
The 'Boyfriend' star shares a picture of the finished design on Instagram.
Chris Brown met up with his close friend Justin Bieber this week as he spray painted his half pipe at his house.
The 'As Long As You Love Me' singer posted an image of the finished design as he and the R&B star posed on top of the ramp.
Chris is a keen artist and has designed several original pieces – including outside his home.
Graffiti on his garage door caused outrage earlier this year as neighbours complained about the monster designs.
Check out the picture of the design for Justin's half pipe below: (Picture: Instagram)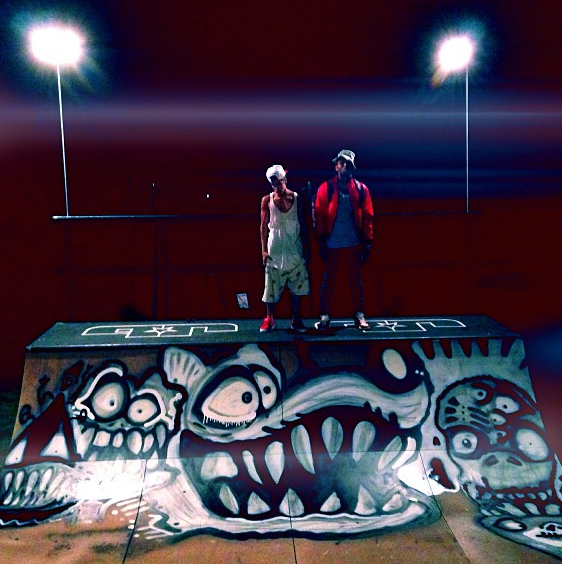 "Breezy spray painted my half pipe. He's super dope," wrote Justin alongside the image she posted.
Meanwhile, Justin was recently reportedly involved in a nightclub attack after a reveller at a Toronto hotspot launched himself at the teen titan.