Move Over Miley Cyrus! Cheryl's The NEW Queen Of Twerking!
25 July 2014, 13:42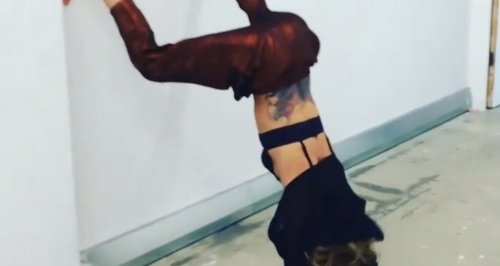 The 'Crazy Stupid Love' star shows off her parented vertical upside-down twerking skills.
Watch out Miley! Move over Nicki… there's a new twerking queen in town and her name's Cheryl!
The 'Call My Name' star has been showing off her twerking skills this week in a new video, and she goes all-out to perform the upside-down vertical twerk to boot!
Cheryl's friend and assistant Lily England is who to thank for the amazing clips, which is believed to have been taken on the set of her 'Crazy Stupid Love' music video.
What do you reckon to Cheryl's twerking skills? Do you want more twerk 'n' work from the new Mrs. Fernandez-Versini?
You may also like…