"We've Made Up" Cheryl Says Simon Cowell's Mum's Death Brought Her Closer To Louis Walsh
3 August 2015, 15:38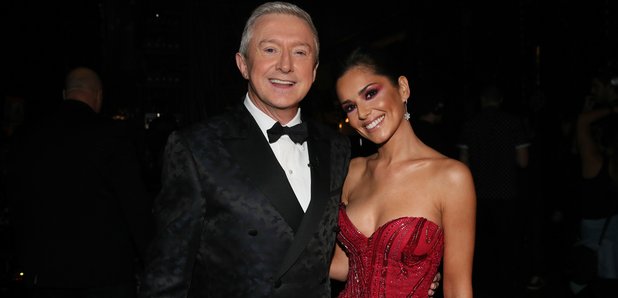 Mrs Fernandez-Versini says the sad loss of Simon's mother was the push she needed to bury the hatchet on her feud with Louis Walsh.
When Simon Cowell's beloved mother sadly passed away, the music mogul only took a couple of days off before resuming his X Factor schedule – and her sad passing ended up bringing Cheryl closer to both Simon and Louis Walsh.
Cheryl Fernandez-Versini revealed how the sad events have changed her relationship with Simon and helped her finally bury the hatchet on her feud with Louis Walsh.
Mrs F-V told the Mirror, "Me and Simon are still rowing, but it's playful. He knows which buttons to press. But it's been a different circumstance this last couple of weeks, unfortunately, so it's been more banter than bickering. I love him dearly. And I have a huge amount of respect for him. And it's growing at the moment."
Simon's mum, Julie's death on 5th July also encouraged Cheryl to call time on her much publicised feud with Louis. She admitted, "We'd had a bit of a spat. But with everything that's gone on with Simon [and his mum] I thought, 'It's not worth it.'
"I texted Louis, like 'I know you're going to be affected by this' because they've known each other for ever, and I said, 'This is nonsense what's going on between you and I and I just wanted to say it's forgotten about'. He gave me a really nice message back so I think we've made up now."
Simon also leant on Cheryl for support when it all happened, saying, "When you go through a tough time in your life you see who your real friends are.
"Cheryl was there, she was incredible – and that's the side that maybe she doesn't show to many people. But she is very compassionate and genuinely is a real friend. You don't get that very often in this business."
Aww, you guys – we are SO feeling the love!