The X Factor Gets Rated... As Cheryl And Mel B Give Simon Cowell A Sexy Dance!
5 August 2014, 11:48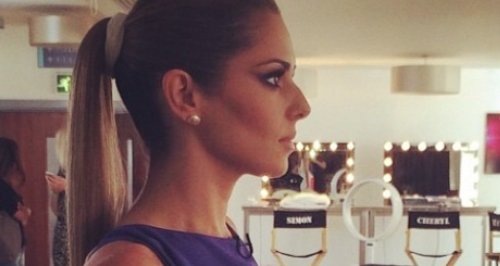 The ladies teases Simon at auditions this week with a naughty dance to a contestant's song choice.
It sounds like Simon Cowell is loving having Cheryl back on X Factor… as rumours emerge she and new judge Mel B gave the music mogul a cheeky lap dance this week!
Auditions were rolling on this week for this year's series of the show, and apparently the show's female judges teased Simon by dancing up against him after a contestant gave a sexy performance of Marvin Gaye's 'Let's Get It On'.
"Simon couldn't believe his luck, it was a great audition and on top of that he had the female judges all over him," a fan told The Mirror this week. "Both Cheryl and Mel B seemed to have having a great time too.
"Aside from heated arguments over the acts… they are clearly getting on well and game for a laugh!" they added.
It definitely sounds like Mr. Cowell enjoyed himself as he told the auditionee after: "I think we both had a good time during that song!"
You may also like…