Cheryl DID Watch Sarah Harding On Celeb Big Brother But Had To Stop 'Cos It Was "Heartbreaking"
8 September 2017, 12:42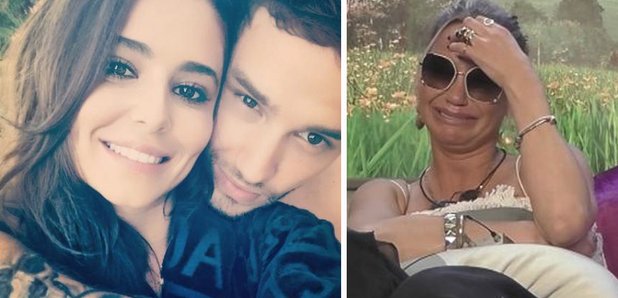 Paul Danan confirmed that Cheryl did tune in to see her bandmate on the show.
When Sarah Harding made her appearance on Celebrity Big Brother, the question on everyone's lips was whether her Girls Aloud bandmate Cheryl would be tuning in – and Paul Danan has just revealed that she DID… however she ended up switching off because it was "heartbreaking".
Sarah did appear quite vulnerable and went through a lot of emotional turmoil in the house, and Paul revealed that he had spoken to Liam Payne about what Cheryl had thought about Sarah in the house.
He told The Sun, "Cheryl watched a little bit, [Liam] said. She didn't watch loads. She didn't watch it all. I did ask and she watched a little bit. But I suppose she didn't want to see Sarah in the way Sarah was, because it was heart breaking.
"To see someone very vulnerable and not in the best of shape and Big Brother can do that to someone - make them even worse."
Cheryl and Sarah have had somewhat of an on-off relationship since the band ended after 10 years together, but Nicola Roberts and Kimberley Walsh both tweeted that they were watching Sarah on the show.
The Big Brother house can be difficult for anyone, but watching Sarah go through it was pretty tough – fingers crossed it's enough to spark a reunion for her and Chezza… we need that Girls Aloud comeback album in our lives!