Cheryl Cole Denies Pregnancy Rumours After Fans Confuse Illness With Morning Sickness
8 March 2013, 09:00 | Updated: 8 March 2013, 09:04
The 'Call My Name' singer shares a laugh with her Twitter followers and predicts media frenzy.
Cheryl Cole has taken to Twitter to deny claims that she is pregnant after some fans claimed her recent bought of illness was morning sickness.
The '3 Words' star's followers thought they made the connection after the Girls Aloud star also posted a message to pregnant Coleen Rooney – who is expecting her second child with footballer Wayne Rooney.
She wrote: "Nice to see you too, you look amazing pregnant RT "@ColeenRoo: Great night at Girls Aloud Concert!!! So nice to see lovely @CherylCole xxx"
The 'Parachute' singer then faced questioning about her own private life and responded to her followers.
"You lot! lmao. I should have known not to say the word on here !! No peeps I'm not "pregnant" lol!! #cuesdodgyphotosandheadlines #prediction," she wrote.
Check out a picture of Cheryl and Tre out in London below: (Picture: Rex)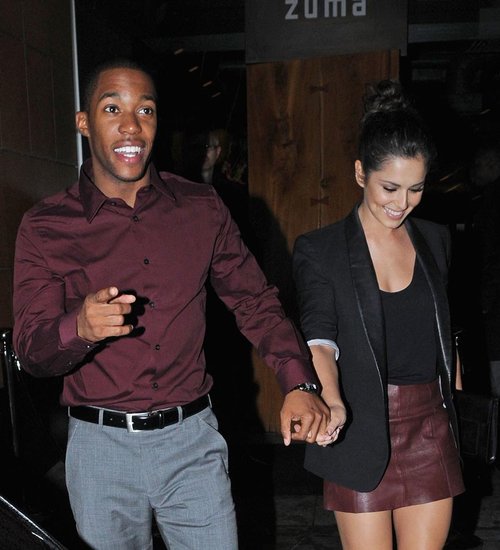 Cheryl went public with her romance with boyfriend Tre Holloway towards the end of last year and has since faced speculation around engagements and now pregnancy.
The singer fought through illness to complete the girl-group's residency at London's O2 Arena but was forced to skip the after party to recuperate.
Meanwhile, the singer also logged onto her social networking account to attack new stories surrounding her divorce from Ashley Cole.