Cheryl Cole's New Man – Everything You Need To Know About Him And Their Romance So Far
3 July 2014, 12:12 | Updated: 3 July 2014, 12:28
Cheryl Cole is pretty loved up with Jean-Bernard Fernandez-Versini – he's even got Simon Cowell's approval! Here's everything you need to know about the man himself and their romance so far…
Cheryl Cole is definitely our biggest girl crush, so naturally we are a little bit obsessed with her latest bit of guy candy – the super fit Jean-Bernard Fernandez-Versini. We've got all the need-to-know facts about Jean-Bernard and their relationship so far – and even Mr Cowell approves!
He's a restauranteur
Chezza's new man is pretty big in the restaurant game – the businessman runs CosyBox restaurant in Cannes where the couple made their first public outing together in May. N'aww.
He is 33 and a Virgo
Cheryl has just turned 31 years old so her new beau is only two years older than her - her past loves, Tre Holloway and Derek Hough, have both been a year younger than her. JB is also a Virgo which makes him pretty compatible with her Cancer starsign, dontcha know.
He's French
Well duh, as if the fancy double barreled first and surnames weren't enough of a giveaway… Cheryl's bagged herself a French fancy – but isn't that going to be hard when she 'Can't Speak French'? (Sorry)
He's tri-lingual
Luckily for Cheryl, there shouldn't be a language barrier as Jean-Bernard is fluent in English and Spanish as well as French, obvs. The pair ave been giving each other language lessons - she's been teaching him some Geordie-isms! He told The Sun, "My English is better than her French, but I teach her the words. Mainly the bad words! She teaches me the Geordie." Oh, you guys!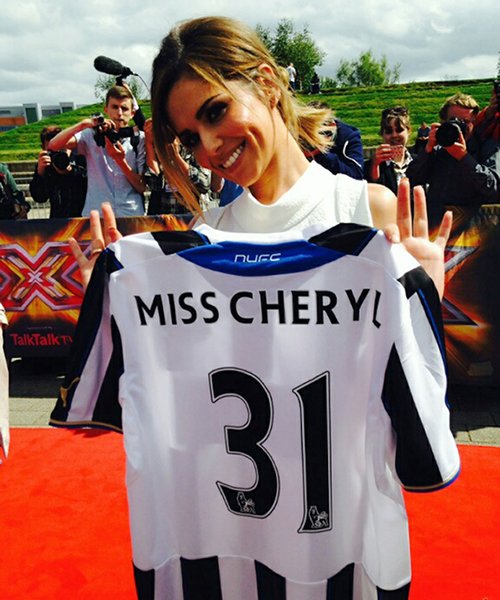 He went to NYU
Jean-Bernard isn't just a pretty face! He studied at New York University where he gained a reputation as a bit of a party animal – an article he was mentioned in in the NY Times in 2002 said he had taken the previous year off his course just to party!
He also got a SECOND degree
J-B F-V also went to Institut Supérieur de Gestion in France after NYU, where he began working on CosyBox which now has a location in Cannes as well as pop-up restaurants all over Europe. Savvy!
He's into a bit of fashion
When he was in his twenties, Jean-Bernard used to visit Florence and Monaco every Autumn to buy the latest clothes before hitting the fashion shows in New York and Paris – that's dedication!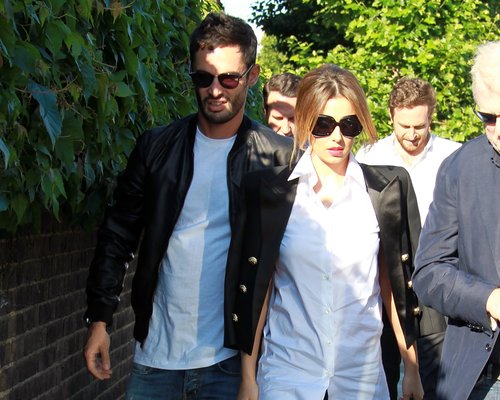 Their romance started around April this year
The couple first started seeing each other in April, the first posed photo of the pair together came in May and the couple have been inseparable ever since.
He's got Simon Cowell's approval!
After Jean-Bernard went to meet Cheryl at the X Factor auditions, he ended up sharing a coffee with Simon – and the pair got on like a house on fire! Simon normally doesn't approve of Chezza's men, so he must have done something right!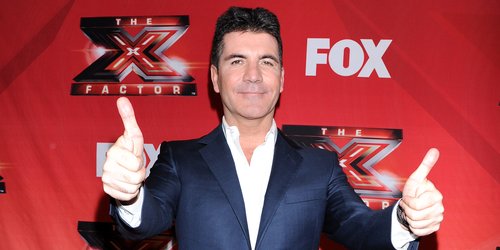 He's also been hanging with Cheryl's Girls Aloud bandmates
Jean-Bernard, Nicola Roberts and Kimberley Walsh all turned up to see Cheryl's comeback performance of 'Crazy Stupid Love' on Britain's Got Talent – not only has he charmed the boss, but he's in there with the mates too!
He's a romantic!
Cheryl was sent 310 roses for her recent 31st birthday – we wonder who they could be from, eh?!