Stephen Bear Legit Thinks Cheryl Named Her Baby After Him Because She Fancies Him!
2 May 2017, 09:52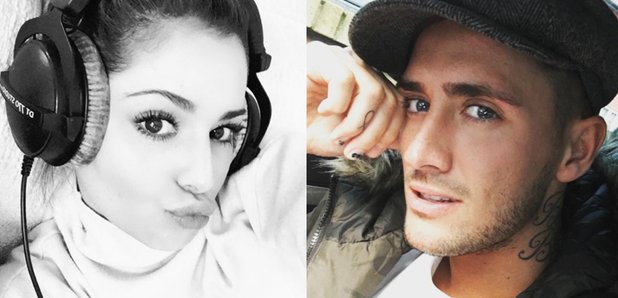 Yes, really.
Last night, it was revealed that Cheryl and Liam Payne have named their baby boy Bear – and one person that couldn't be happier about the little one's new moniker is Stephen Bear himself, obvs.
The Ex On The Beach star reckons there's a reason that Cheryl chose that particular name… and it's cos she secretly fancies him!
Stephen – who is currently going out with Charlotte Crosby – told The Sun, "Maybe it's because she fancies me. Jokes! It's a good name.
"The baby's going to be good looking with an amazing personality! Congratulations to them both."
The news broke last night, around five weeks after Cheryl and Liam's baby was born, and the couple apparently waited to get to know the little one before deciding what to call him.
A source told The Sun, "Cheryl and Liam wanted to get to know their baby before deciding on a name. They spent over a week getting to know him first before deciding.
"They wanted to get to know him before they decided on the name. They didn't have the name Bear before the birth. But they'd been thinking of a name since meeting him and they just felt it suited him.
"They love their little baby Bear Payne and are truly over the moon and loving being parents for the first time together."
We're not sure they actually named him after Stephen Bear, but it's a cute name all the same!