Cheryl Cole Hits Out At False Rumours: "I Have No Desire To Break The States!"
21 November 2013, 13:11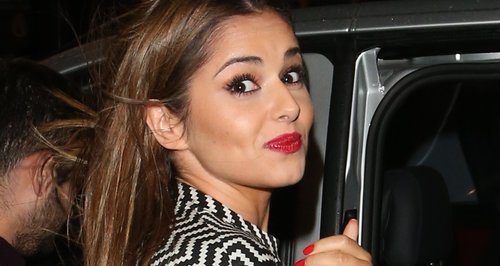 The 'Call My Name' singer says claims she has made friends with Kim Kardashian to boost her profile are false.
Cheryl Cole has issued an angry statement on her Instagram account denying she has "big dreams" to crack American and insisting she has known Kim Kardashian for years contrary to recent reports.
The 'Under The Sun' star posted the update after reading an article claiming she has plans to take her music career stateside, as well as rumours she has made friends with Kim Kardashian in an effort to boost her profile.
"I have no desire or "big dreams" to break the states!" Cheryl posted alongside her message last night (20th November). "I have been offered and refused many opportunities which I have chosen not to take lol!
"And just a ps. I met Kim years ago and have seen her on more than this occasion," Cheryl confirmed. "And FYI I think both Kanye and Jay-Z are genius bc #fact #boreoff."
Last month Cheryl was spotted with Kim Kardashian watching Kanye West's 'Yeezus' tour show.