"It's Strange To See Myself Made Up Again" Cheryl Opens Up In First Post-Baby Interview
12 September 2017, 15:28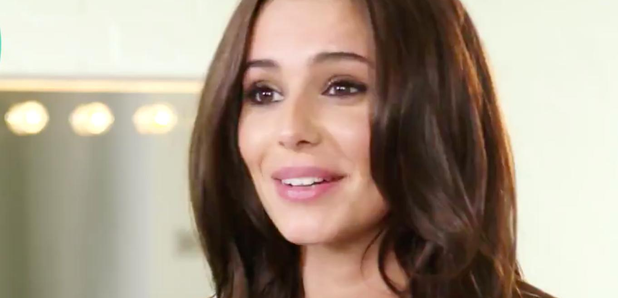 She also shared her time saving beauty tips for busy mums.
We've been waiting for Cheryl's first interview since having baby Bear for what feels like forever, and it's finally about to hit our screens tomorrow – and Cheryl's teased her beauty tips.
Revealing that she's barely had time to put make up on since becoming a mum, Cheryl is loving the chance to get glammed up once again. She revealed, "It's just been recently that I've had time to start applying it again and it's been lovely actually.
On Wednesday's show, @CherylOfficial opens up to us in her first interview since becoming a mother. Don't miss it! pic.twitter.com/M8aAaXjg0c

— This Morning (@thismorning) September 12, 2017
"I went out for dinner a few weeks ago and it was strange to see myself made up again but lovely at the same time.' When you are taking care of a baby 24/7 it's just not practical to always look perfectly made up."
And as every new mum with a young baby knows, making the most of the moments of me-time is crucial – and Cheryl's revealed how she saves time on her skincare routine by combining two steps into one.
She explained, "I use coconut oil from head to toe. Literally, you can eat it, put it on your hair and you can put it on your face, your body. It's brilliant stuff. My top tips for new mams would be - you don't always get time to moisturise, when you've jumped in the shower quickly while they're napping, or have a quick bath - so my thing would be, go in the bath and put in bath oil in with you so you don't have to worry about that and you're moisturised when you come out."
We're looking forward to the rest of Cheryl's beauty tips – if it's good enough for her, we're definitely giving it a try!